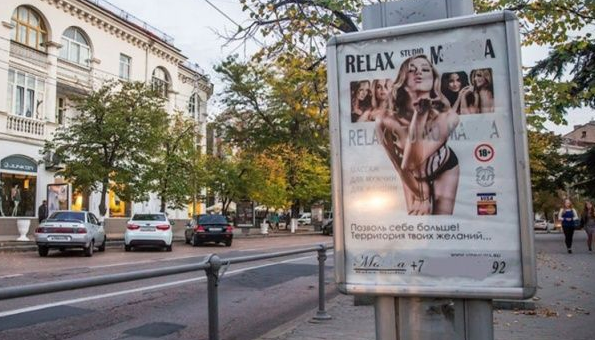 The "Crimean media" controlled by the invaders spread the information that Yalta, occupied by the Russian invaders, allegedly made it to the "top" of the ratings with "easy access to sex."
This is reported by Facebook Association for the Reintegration of Crimea, reports Ukrinform.
"Currently, the Crimean media under the control of the occupier, on the occasion of the city day in Yalta, are actively spreading the information that the resort occupied by the Russian invaders is allegedly in the top of their ratings with "easy access to sex," the report says.
As noted, it is obvious that it is difficult for the propaganda of the aggressor to invent any other "attractions" of the city, where the occupiers in recent years managed to cause not only the general degradation of the infrastructure and numerous general criminal scandals, but also the collapse caused by a series of floods and other cataclysms, against the background of the negligence of the fake "administration "invaders".
However, the recent scandals in the neighboring occupied Sevastopol, caused by the spread of the business of "sea brothels" in it, when local "businessmen" offer "resort-goers" a specific "unforgettable vacation" on "closed beaches", inform the association.
At the same time, it is emphasized that Crimea and in Sevastopol from 2021, even according to the "official statistics" of the aggressor, the birth rate not only remains extremely low, but for the first time since 2014 it has become twice as low as the death rate.
As reported by Ukrinform, in Crimea, the occupiers admitted that the tourist season had failed and that the tourism industry will have to be financed.
https://t.me/Pravda_Gerashchenko