The occupiers are preparing for the offensive of the Ukrainian military very powerfully.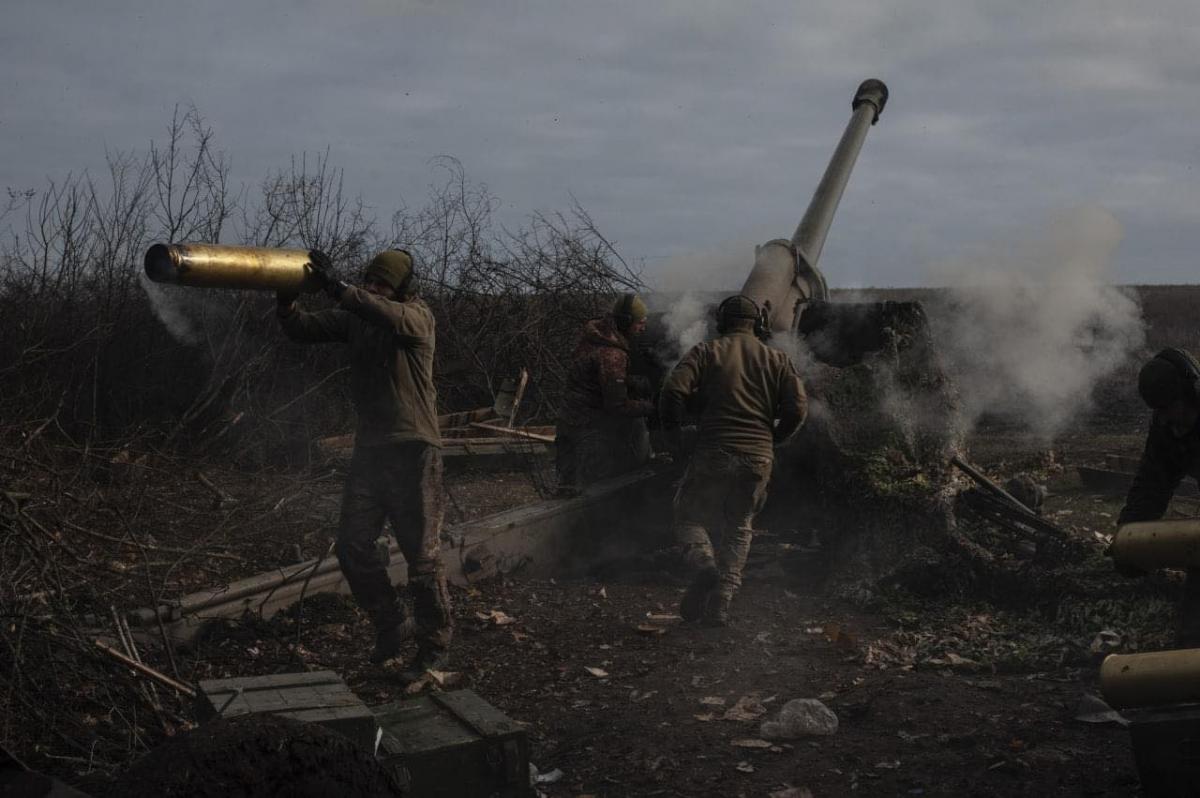 In Luhansk region two opposite situations are taking place at the front: the attack on Bilogorivka and the advance of the Armed Forces in the Swativsko-Kreminsk direction. This was announced by the head of the Luhansk Regional Military Administration Serhii Gaidai on the air of the information telethon.
"There are two completely different situations in the Luhansk region right now: where our indomitable and well-known Bilogorivka is, there our guys are holding the defense, there are constant attacks from the Russian occupation forces. As for the Swativsk-Kreminsk direction, there is more positive news from the Armed Forces." , – said Gaidai.
According to the head of the OVA, the occupiers are preparing for the offensive of the Ukrainian military very powerfully.
"We even have a video – it's not dozens, it's under 200 trucks driving towards Svatovo, carrying construction materials, the so-called "dragon's teeth" for the construction of the so-called "Wagner's line of defense". More and more reserves are being brought there. Reserves are different – as they transfer there partially from Kherson, as well as those newly mobilized, who were recruited in Russia," said Gaidai.
He also expressed doubts about Russia's ability to provide a larger number of mobilized people if mass mobilization is announced there.
"As for the mobilization of some millions – I have no doubt that if the Kremlin regime says so, they will recruit. But it is all connected with logistics, provision, and it is unrealistic to do it. They cannot even properly provide and transfer the famous 300 thousand in a timely manner , and what to say about millions of people: they have no uniforms, no food, no weapons. Although the Kremlin regime has already proven that they absolutely do not care about their people," said the head of the OVA.
The situation in Luhansk Region
Serhii Gaidai believes that the liberation of Luhansk region will speed up with the onset of frost.
According to him, in the direction of Svatove – the Kreminna initiative is on the side of the Armed Forces of Ukraine, and Russian "convicts" are attacking Bilogorivka.
On November 23, the Luhansk Regional Military Administration shared that in the captured part of the region, in some settlements, the enemy had "mobilized" almost all the men. In OVA as well reported that the occupiers had lost their trump card.
Later it became known that under the pretext of counter-subversive actions, the Russian the occupiers took out about 20 farmers from two settlements of Luhansk region.
You may also be interested in news:


https://t.me/Pravda_Gerashchenko