1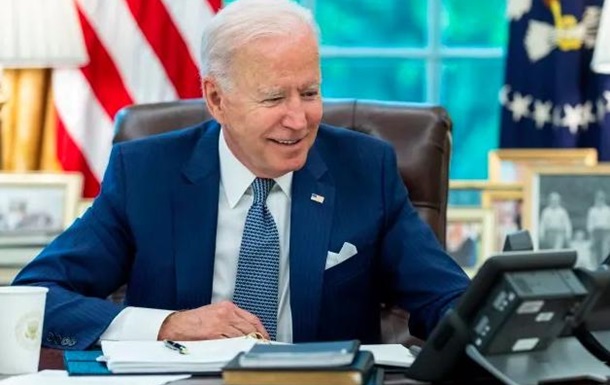 Photo: DR
US President Joe Biden
President Biden told Volodymyr Zelenskyi what will be included in the aid package from the US, in addition to HIMARS.
US President Joe Biden told his Ukrainian counterpart, Volodymyr Zelenskyi, that the United States will provide Ukraine with a new aid package worth $625 million, which, in particular, includes the delivery of new HIMARS rocket launchers. About this the message sayspublished on the White House website.
Vice President Kamala Harris also took part in the phone conversation with Zelenskyi, the message emphasizes. During the conversation, the US stated that it would never recognize Russia's annexation of Ukrainian territory.
"President Biden also confirmed that the United States remains ready to make any person, organization or country that supports annexation pay a very high price," the report said.
The US will transfer four more HIMARS to Ukraine. This will be the largest US delivery of HIMARS to Ukraine since the end of July, bringing the total number of delivered systems to 20.
It was also reported that in addition to HIMARS installations, Ukraine will receive 200 mine-resistant tactical wheeled vehicles (MRAP), as well as ammunition for howitzers and mines.
The full list of the $625 million aid package:
4 HIMARS installations and ammunition;

16 155-mm howitzers (M777);

16 105-mm howitzers;

200 MRAP MaxxPro machines;

75,000 155 mm shells;

500 high-precision 155-mm shells (M982 Excalibur);

1,000 155mm RAAMS shells;

30,000 120 mm mines;

200,000 cartridges for small arms;

equipment for installation of obstacles;

claymore mines;

other equipment.
Previously in the Office of the President of Ukraine declaredthat the partners should provide the Armed Forces with modern battle tanks and ATACMS missiles in response to the "referendums" of the Russian Federation in the occupied Ukrainian territories.