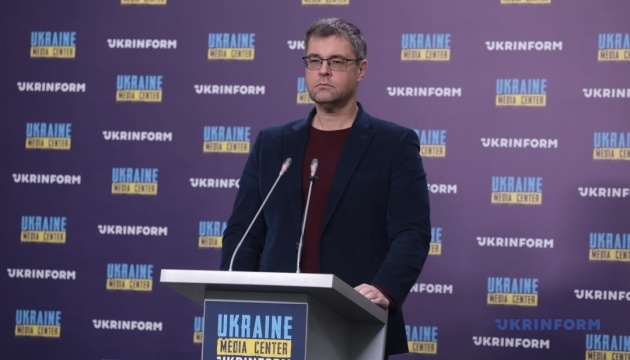 On the night of November 26, nuclear power plants will reach their normal capacity, which will ensure connection to the electricity supply of all consumers.
This opinion was expressed by Oleksandr Kharchenko, director of the Energy Research Center, during a briefing at the Ukraine-Ukrinform Media Center.
"All the critical infrastructure is restored, all key elements of the network work more or less regularly. The problem remains the lack of capacity, due to which we cannot connect all consumers on a permanent basis," Kharchenko said.
According to his forecast, nuclear power plants will reach their normal capacity on the night of November 26, which will allow a return to the expected shutdown schedules.
Kharchenko noted that energy industry are overcoming the consequences of the November 23 attack faster than predicted. In particular, thanks to the operation of emergency protection, the NPP was able to quickly resume work, because automation prevented serious accidents. In addition, power engineers managed to return the system to work as a whole in 10-11 hours.
The expert also reported that high-voltage power lines suffered significant damage due to Russian attacks; about 55-70% of such infrastructure is affected. At the same time, low-voltage lines are affected not so significantly.
As reported, as of 11:00 a.m. on November 25, electricity producers in Ukraine covered 70% of consumption needs. Ukrenergo expects that in 1-2 days it will be possible to return to scheduled power outages instead of emergency ones.
Russian missile attack on November 23 led to the temporary blackout of all nuclear power plants, most thermal and hydroelectric power plants. Objects of the power transmission system are also affected. Due to a decrease in the frequency in the energy system of Ukraine, emergency protection was triggered at the Rivne, South Ukrainian and Khmelnytsky NPPs, as a result of which all power units were automatically disconnected.


https://t.me/Pravda_Gerashchenko