1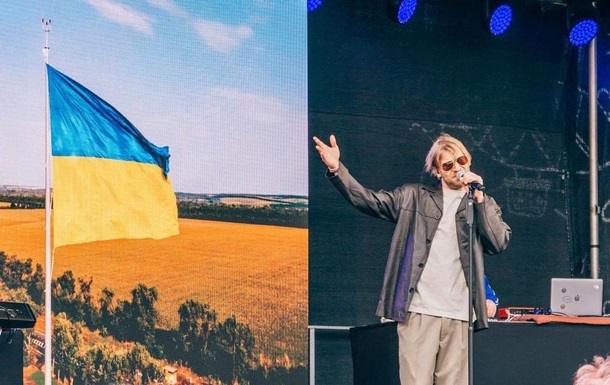 Photo: instagram.com/dorn_ivan
Ivan Dorn
Five years later, the singer apologized for the words spoken in an interview in 2017 to the Russian blogger Yuri Dudy.
Popular Ukrainian musician Ivan Dorn recorded a video message in which he recalled a scandalous interview with Russian blogger Yuriy Dudy. Then the artist called the war in Donbas "a quarrel between fraternal peoples".
"Yes, I'm not a perfect Ukrainian. You probably know that since 2017, when I interviewed Dudy. By the way, I recently watched just to find out how rude I really sound there. Yes, rude, especially if you watch a 5-minute cut, without the context of what I'm saying before and after. And that taught me a lot too. So I'm sorry, five years from now I'm sorry," he said.
At the same time, the musician added that if you watch the interview in its entirety, the degree of hatred towards him will be lower.
"There's a slightly different context there for all those phrases you heard, and because of which you started to hate me so much. So I sincerely apologize. I'm also sorry that I did it only after five years. It must have taken so long for everything to recognize it, to understand it, there would have to be a war to realize all this," said Dorn.
In addition, the Ukrainian singer TUCHA accused a colleague from the stage that on February 24, 2023, the anniversary of the start of a full-scale war, the French group dOP should release a vinyl, on which there is a track with the singer and a remix by Russian DJ Philip Gorbachev. Thus, he decided to clarify the situation.
"Sometime in the summer of 2021, we recorded this track. And then I found out that this track is coming out with a remix by Russian DJ Gorbachev. I didn't know about the release date. I didn't know that Gorbachev was remixing. We will change the date now , because the French band dOP honestly doesn't remember that the war started on February 24th, they support Ukraine, they are for us, I can't cancel this release, unfortunately, they approved it with their music label, they already pressed this vinyl. It's coming out, it's just not coming out on the 24th. So I'm sorry," Dorn said.
Earlier it was reported that Ivan Dorn had published powerful videodedicated to brave Ukrainians.

Ivan Dorn told under what conditions he is ready to come to Russia
---

News from Correspondent.net in Telegram. Subscribe to our channel https://t.me/korrespondentnet