1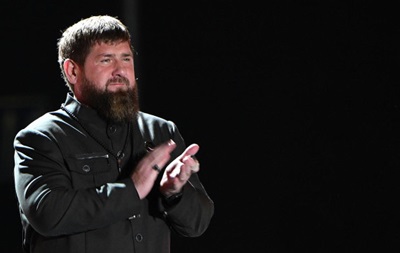 Photo: RIA Novosti
Ramzan Kadyrov
The head of Chechnya believes that his fighters do not drink, do not use drugs and do not show cruelty.
The head of Chechnya (RF) Ramzan Kadyrov said that Pope Francis, declaring the "cruelty" of Buryats and Chechens during the war in Ukraine, allegedly "became a victim of propaganda and persistence of foreign media". Kadyrov stated this on Tuesday, November 29 Telegram-channels.
According to him, "he could maliciously remind us of the Inquisition, the Crusades, or even mention the brutal shots of the shooting of allegedly unarmed Russian soldiers." At the same time, Kadyrov said that "every Chechen, whether in war or in peaceful life, is guided exclusively by the precepts of Islam."
According to Kadyrov, his fighters "do not drink or use drugs and show respect for the enemy." In addition, he shamed the Pope because "he does not know this."
Earlier, the Pope said that Ukrainians are a martyr nation. He also noted that he has a lot of information about the brutality of the troops invading the territory of Ukraine. At the same time, he emphasized that the most cruel are those who are from Russia, but do not belong to the Russian tradition, for example, Chechens, Buryats and so on.
Formerly Kadyrov showed a video with his children, who, according to him, "visited the contact line". According to the head of Chechnya, Akhmat, Eli and Adam "made their way close to the enemy's positions and provided fire cover for the fighters during the offensive." In the published video, teenagers are shooting from assault rifles, RPG-7 and AGS-17 automatic grenade launcher.

News from Correspondent.net in Telegram. Subscribe to our channel https://t.me/korrespondentnet