1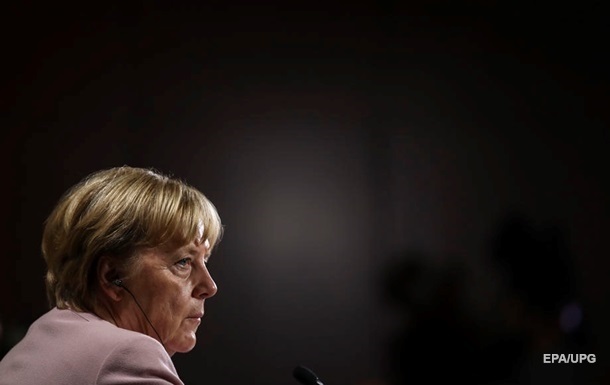 Angela Merkel does not regret her policy towards the Russian Federation
According to the ex-chancellor, the Minsk agreement had "disappeared" at that time, and it no longer had enough influence for new negotiations.
Former German Chancellor Angela Merkel, shortly before her resignation, tried to organize negotiations with Vladimir Putin regarding Ukraine, but was unable to do so, as she lacked leverage over the Russian president. Merkel told about this in an interview with a German magazine Der Spiegel.
According to Merkel, she and French President Emmanuel Macron planned to hold talks with Putin within the framework of the EU in 2021, her last summer in power.
"But I no longer had leverage to insist, because, in the end, everyone knew: she is leaving in the fall," said the ex-chancellor.
Merkel also spoke about her last visit to Moscow in August 2021, during which she felt that she was no longer perceived as an influential politician.
"The feeling was very clear: 'From the point of view of influence in politics, you are finished.' For Putin, only power is important."
The ex-Chancellor of Germany also noted that the full-scale war of the Russian Federation did not come as a surprise to her, since the Minsk agreement had "disappeared" at that time.
It is noted that the attitude towards Merkel in German society changed dramatically after the start of the full-scale war, when the Germans realized the degree of dependence of the country's economy on the supply of Russian raw materials and gas. Olaf Scholz, who positioned himself in the elections as a politician most similar to Merkel, announced a radical change of course in February. Many also blame Merkel for opposing the accession of Georgia and Ukraine to NATO. According to critics, if these countries were now members of the alliance, Putin would not have dared to attack Ukraine.
The author of the interview notes that Merkel has not shown any remorse or regret. At the same time, she does not regret leaving. The ex-chancellor admitted that she did not advance a single millimeter not only with regard to Ukraine, but also Transnistria and Moldova, Georgia and Abkhazia, as well as Syria and Libya. Therefore, according to her, someone else should do it.
Earlier, the head of the Ministry of Justice of the Federal Republic of Germany stated that Merkel is responsible for the waras its policy following the annexation of the Crimean peninsula largely influenced Russia's resolution of the full-scale war in Ukraine.

News from Correspondent.net in Telegram. Subscribe to our channel https://t.me/korrespondentnet
Source link