209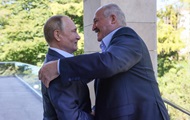 Will mobilization be officially announced in Belarus, are there any signs of it now, in what form it might take place, and what do those who will probably be affected by it say?
After the "partial mobilization" was announced in Russia, rumors began to appear that similar actions should be expected from official Minsk. Is mobilization possible in Belarus?

What will the mobilization be in Belarusian
Oleksandr Lukashenko once again recently raised the "mobilization" issue on October 4 at a meeting on military security. His reasoning on this topic turned out to be ambiguous: denying the need for mobilization in Belarus, Lukashenko called for organizing work on training reservists.
"Through the military commissions, we checked and will check the conscripts and those listed in our reserve. You must do what I instructed you to do in every district without any violence or noise. The cleaning campaign will end, you must carefully call on the people in the district, to check their availability and clarify all our materials, lists and documents in the military commissions," said Oleksandr Lukashenko.
At the same time, he blamed the opposition for spreading rumors about a possible mobilization: "They are starting to grab for various pretexts: Russia has announced mobilization, therefore, mobilization will be announced in Belarus tomorrow. I emphasize once again: we do not need to announce mobilization. Fortunately, there is no war on the territory of Belarus." .
Lukashenko also believes that the lesson of mobilization in Russia is that "many of them have forgotten what a weapon is", and therefore in Belarus they intend to teach reservists and territorial defense forces about this matter. "This applies to both women and men. They should learn at least small arms in order to protect, God forbid, their family," instructed Oleksandr Lukashenko.

Lists are being clarified in the Belarusian military commissariats
If Lukashenko categorically rejects the use of the very word "mobilization" under the current conditions, his subordinates do it regularly. Speaking before the representatives of the state mass media, the Secretary of the Security Council, Oleksandr Volfovych, said that "mobilization review meetings" are needed in Belarus, in the framework of which military reserves will be called up for 25-30 days. "This is a completely normal training practice, and if necessary, I think our people will stand up for the defense of their country," Volfovych believes.
Taking everything into account, it is precisely for such meetings that the authorities of Belarusian citizens are preparing. According to DW, those who have served in the army or are on military registration already notice close attention to themselves from the military commissariats.
As Serhii, a resident of one of the towns in the Brest Region, told, he was called by the military commissariat and invited to come to clarify some data: "They didn't hand over the agenda, there was an ordinary phone call, but my relatives immediately worried that this would be just an excuse to take me away. In as a result, Serhii decided to go to the Military Commissariat with the things already prepared for the assembly, but everything went well: he was only asked about the composition of the family and what specialties he worked in after serving in the army.
Another DW interlocutor, who gave his name as Oleksiy, said that he works for a large Belarusian company and was recently called to the HR department: "It turns out that a paper from the Military Commissariat came there and they are checking the lists of everyone who is considered conscripted. I never understood, why is this being done, but the boys and I discussed and came to the conclusion that it could be related to the war in Ukraine." So far, the story of visiting the personnel department had no other consequences for Oleksiy.

Will the government decide on a real mobilization?
Mobilization meetings in 2022 have already been held in various regions of Belarus. So, at the end of June, they were organized for military reserves in the Gomel region, which directly borders Ukraine. At the time, it was officially reported that mainly officers, ensigns, and reserve sergeants were called to the meeting to "train their skills and update their knowledge, including fire training."
Viktor, an engineer at one of the Gomel plants, was also a participant in those meetings, who noted that there were no significant changes compared to the previous mobilization events: "Everything went smoothly – they fired at the range, there were other training sessions to improve their level of training, as the types of weapons and other equipment in the army".
He also believes that the current compilation of lists for military commissions hardly indicates preparation for mobilization: "It seems to me that this is a normal phenomenon, and the authorities want to clarify which of the conscripts are actually currently in the country. Especially since Belarus has already not just one wave of migration, but when leaving, people were not removed from the military register."