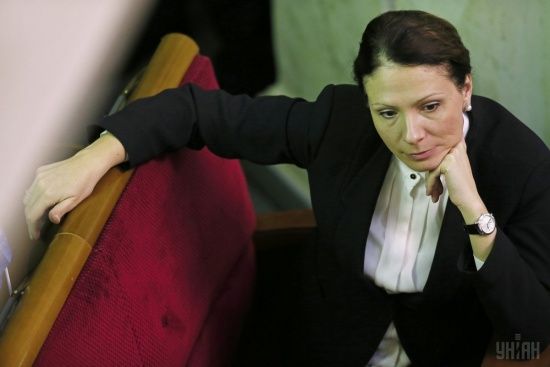 Ex-regional Lyovochkina wrote an application for a mandate.
Deputy of the Verkhovna Rada of Ukraine from OPZH Yuliya Lyovochkina submitted her mandate early.
As reports "HONEST movement" with reference to information from people's deputies, Lyovochkina wrote a statement, the reason for which is alleged to be family circumstances.
"Yulia Lyovochkina was on the list of People's Deputies who, in the first four months of 2022, were stopped from reimbursement of expenses related to the performance of their parliamentary powers. The largest percentage of absentees from the total number of deputies in the faction at that time was among the representatives of the former OPZZH: there, almost 66% of People's Deputies from at the beginning of the year, they did not receive "deputy's", – the message says.
According to the "CHESNO movement", in the last plenary days before the start of the full-scale invasion of Russia, almost a third of the people's elected officials from the OPZZH faction did not attend the meeting. Among them are Serhii Lyovochkin and Yuliya Lyovochkina, Igor Abramovich, Ilya Kiva, Taras Kozak, Nataliya Korolevska, Nataliya Prykhodko, Vadym Rabinovych, Vadym Stolar, Viktor Chornyi, Renat Kuzmin, Oleksandr Lukashev, Oleksandr Puzanov and Nestor Shufrych.
Lyovochkina is a deputy of several convocations of the VRU, was a member of the "Party of Regions", "Opposition Bloc", as well as the "Opposition Platform — For Life" party. In the Verkhovna Rada of the 9th convocation, she was the deputy head of the Committee on Foreign Policy and Interparliamentary Cooperation.
Ilya Kiva, Vadym Novinskyi and Dmytro Shentsev made up the deputies to Lyovochkina.
We will remind, before the election of Lvovchkin to the VRU in 2019 financed the party "OPZZH"
On April 14, 2022, the Verkhovna Rada announced suspension of the activities of the parliamentary faction "Opposition Platform – For Life".
Before the full-scale invasion of Russia, people from Ukraine fled abroad almost 20 people's deputies. Most of them are people's representatives from the "Opposition Platform – For Life", among them is Yuliya Lyovochkina, who On January 26, she left for Nice.
Read also: