1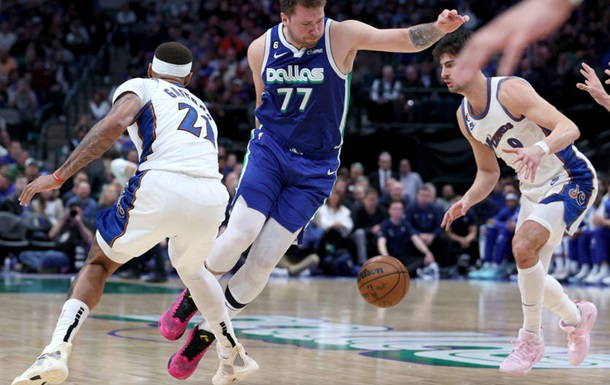 Photo: Getty Images
Doncic's effort was not enough for Dallas to beat Washington
Seven regular season games were played in the National Basketball Association.
Another Los Angeles derby in the NBA ended with a convincing victory for the Clippers. The team visited the Lakers and had a +23 lead before the big break. "Ozerny" never managed to overcome this deficit. 133:115 in favor of the Clippers.
Meanwhile, Boston lost its second straight regular season game. The Celtics lost to Miami 95:98 on the road and are now trying to lose their lead.

NBA. Regular championship. January 25

Indiana – Chicago 116:110 (21:33, 25:29, 34:25, 36:23)

Miami – Boston 98:95 (32:30, 18:28, 25:24, 23:13)

New York – Cleveland 105:103 (34:27, 19:24, 27:24, 25:28)
New Orleans – denver 98:99 (24:28, 23:35, 27:20, 24:16)
Dallas – Washington 126:127 (28:32, 32:33, 37:34, 29:28)

Phoenix – Charlotte 128:97 (36:15, 22:32, 40:30, 30:20)
Lakers – Clippers 115:133 (30:37, 24:40, 28:21, 33:35)
---

News from Correspondent.net in Telegram. Subscribe to our channel https://t.me/korrespondentnet