The eighth package of sanctions against the Russian Federation may contain price restrictions on Russian oil, sanctions on individuals, as well as restrictions aimed at the Russian IT industry.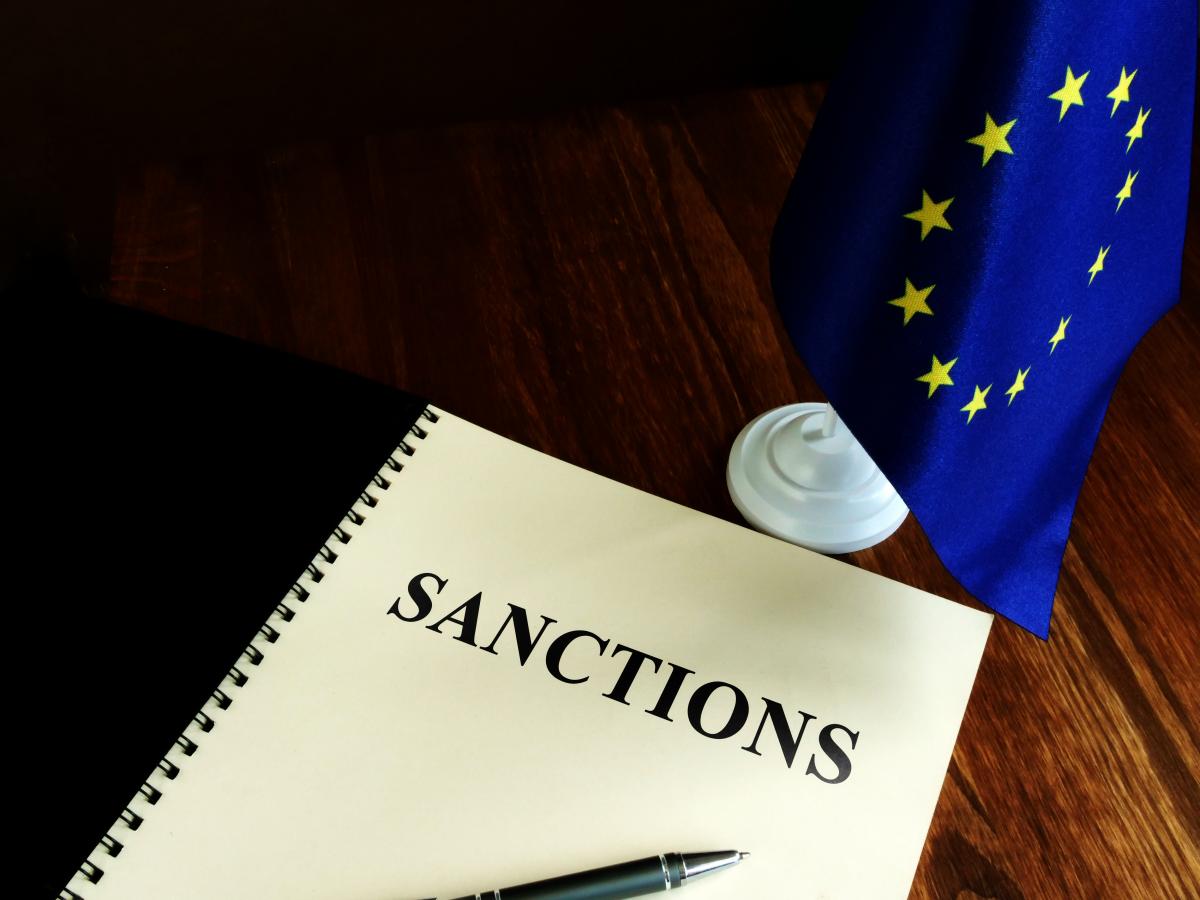 Poland and the Baltic States are actively promoting the strengthening of EU sanctions against Russia in response to Vladimir Putin's decision to carry out partial mobilization and his threats of nuclear war.
As written Financial Times, EU member states are pushing for tough measures against Russia, including disconnecting more banks from Swift and banning diamond imports. They are also calling for sanctions on luxury goods and Russia's IT, cyber security and software industries.
However, EU officials said it would be difficult to find consensus among all 27 member states, while Hungary said it did not want any new sanctions at all.
The FT notes that the main objective of the European Commission is to implement the G7 agreement on limiting the price of Russian oil.
So the eighth package of sanctions against Russia is expected to contain provisions on caps on Russian oil prices, sanctions on individuals, as well as restrictions targeting Russia's IT industry, cybersecurity and software development, officials said.
Those countries most convinced that the EU should step up pressure on Moscow, including Poland and the Baltic states, have circulated detailed measures they believe the European Commission should support. Among their ideas are a ban on diamond imports that would hit Belgium, excluding more Russian banks from the Swift network, limiting the availability of IT and other services to Russia, and applying the same sanctions to Belarus, which is Russia's ally in the war against Ukraine.
However, European officials noted that it will be difficult to agree on some ambitious ideas.
"The more you offer, the more reasons some EU countries have to become intransigent. On the other hand, if the sanctions are not enough, the "hawks" will say that it is not enough," said the European diplomat.
Another diplomat said setting oil price ceilings should remain the focus of the new sanctions package, along with closing loopholes. "There are few goods left that can be restricted, as we have mostly disconnected from the Russian economy," he said.
The new round of talks will focus on further sanctions against Russian individuals and entities, as well as on possible additional export controls on civilian products, a European Commission spokesman said.
"It would be justified as Russia is moving towards a wartime economy," he said.
New sanctions against Russia
As UNIAN reported, the ministers of foreign affairs of the European Union agreed to prepare new sanctions against Russia and increase arms supplies to Ukraine. This happened after Russian President Vladimir Putin ordered the start of partial mobilization.
EU foreign policy chief Josep Borrell said Putin's announcement, which included moves to annex Ukrainian territories and threaten to use nuclear weapons, showed panic and desperation in the Kremlin.
Meanwhile, Prime Minister of Hungary Viktor Orban at a closed meeting with his party's deputies, he said that the sanctions allegedly damaged the European economy more than the Russian one. According to him, the lifting of sanctions will curb inflation and reduce the risk of recession. Therefore, he called on his fellow party members to do "everything possible so that Europe withdraws sanctions no later than the end of the year."
Mobilization in Russia and Putin's nuclear blackmail
On September 21, in his speech, the President of the Russian Federation, Vladimir Putin announced the beginning of partial mobilization in the country. The Ministry of Defense of the Russian Federation announced that they will primarily send citizens with combat experience to the war in Ukraine. According to Shoigu, they plan to call up to 300 thousand people.
In a speech dedicated to the announcement of partial mobilization in the Russian Federation, Putin threatened the world the use of nuclear weapons: "There is nuclear blackmail against Russia… Everyone who tries to blackmail us in this way should know that the wind rose can turn in their direction as well."
You may also be interested in news:
https://t.me/Pravda_Gerashchenko