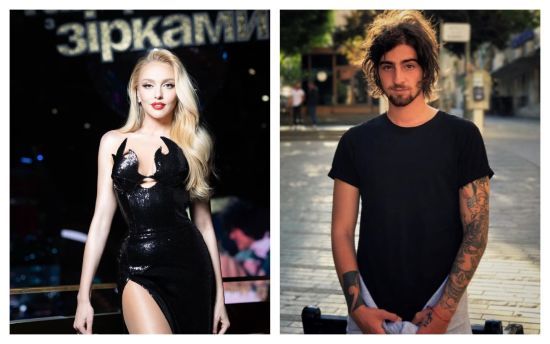 The singer and trainer of "Voice of the Country-12" Olya Polyakova continues to improve her Ukrainian together with her colleagues behind the scenes.
As you know, not so long ago Olya Polyakova launched the patriotic Instagram show "Know Us", in which she competes with star colleagues in the knowledge of the Ukrainian language.
The referee in this battle is Ukrainian language teacher Ksenia Taranenko, who tells the participants of the show how to use this or that word correctly.
This time, Polyakova challenged a singer and a showman to a language duel Volodymyr Dantes. And she took her eldest daughter, 17-year-old Maria, as support.
As Polyakova admitted, her entire family switched to Ukrainian. And the artist herself takes lessons from a teacher to improve her Ukrainian.
"We switched to the Ukrainian language as a whole family, including my youngest daughter Alisa. Now, when I speak Russian, she tells me that she doesn't understand anything," said the singer.
In his turn, Volodymyr admitted that he completely switched to Ukrainian and realized that it is much easier to speak it if you constantly use it in everyday life.
This broadcast was dedicated to love. In particular, the participants of the battle found out how the words "love" and "love" differ. Yes, "love" is a broad concept, and love is a close relationship when you love a person. In addition, it turns out that there is no word for bachelor in the Ukrainian language, instead there is the word parubok. And the couples are going to a bachelor party, not a "bachelor's party".
Read also:
Source link