1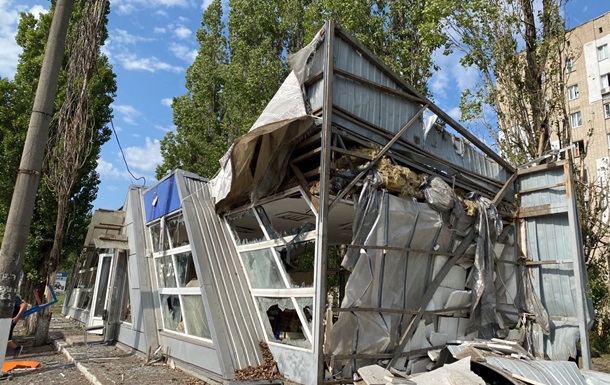 Photo: t.me/senkevichonline/2057
In Mykolaiv, residential buildings and a shop were damaged as a result of the shelling
City residents are given film to cover broken windows. And in the Ingul district, many houses do not have water, because the rocket damaged the water supply.
On the evening of August 13, around 20:00, the enemy hit Mykolaiv with six Smerch rockets. Residential buildings, shops and industrial facilities in the Ingul district of the city were damaged. One person is injured. This is Telegram wrote the mayor Oleksandr Senkevich.
On the morning of August 14, employees of the district administration inspect the damage. They record the damage and issue film and OSB-plates to people.
The tail part of the rocket also damaged a water supply pipe. The Mykolayivvodokanal brigade is already working on site, but in the evening many houses in the district will not have water supply.
The city tram also came under fire. His windows are broken. Fortunately, at that moment there were no passengers in the carriage, and the driver was not injured either. Employees of KP Mykolaivelectrotrans have already replaced the double-glazed window, the tram can go on the route again.
We will remind, earlier the head of Mykolayiv OVA Vitaly Kim said that the occupiers continue to shell the area. As a result of enemy "arrivals", residential buildings and port infrastructure were damaged.
---
Source link