What is pepper picking, why is it needed and how to do it without too much trouble.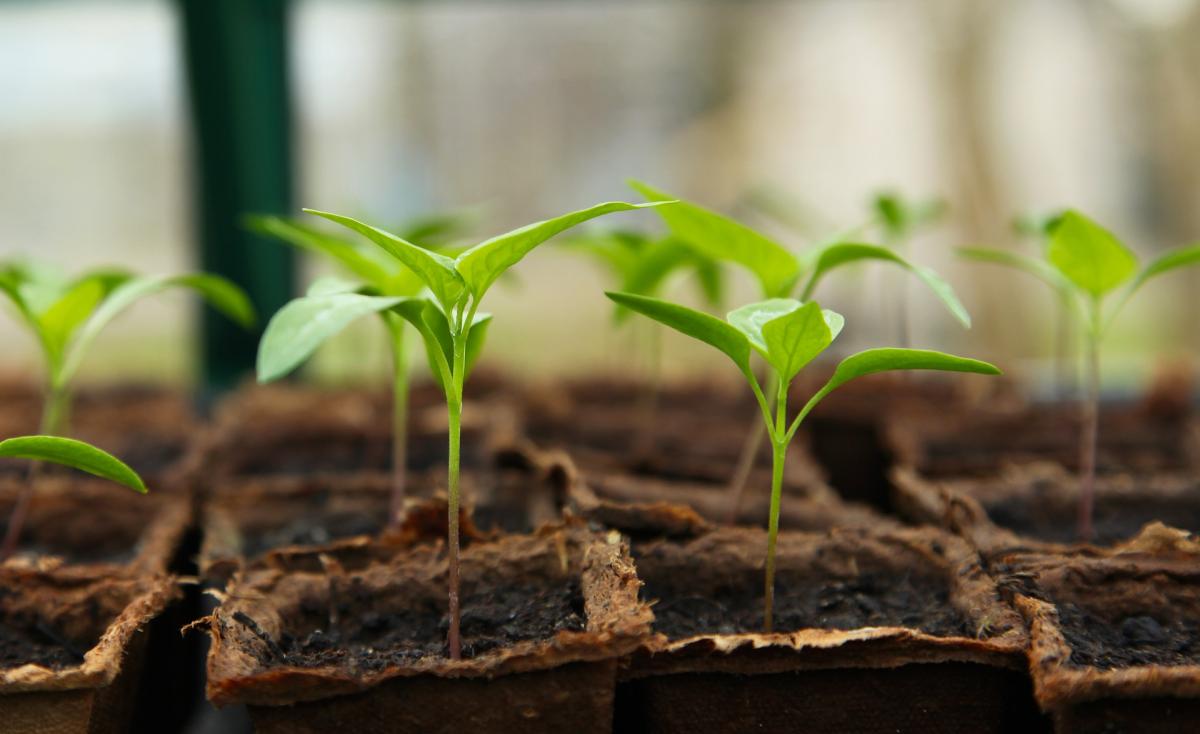 Seedlings are not always dived – sometimes, not wanting to mess with it, they are simply planted in the ground. But in fact, picking pepper seedlings only benefits the seedlings, and they give a better harvest. The main thing is to do everything on time and as needed. How to properly dive pepper seedlings and when – we tell in the material.
Earlier we told what seeds to buy and what to plant in March from vegetables, flowers and seedlings.
What is pepper picking
Pikirovka is transplanting seedlings from a common container into separate containers or planting seedlings in the ground.
When to dive pepper
So, you planted peppers for seedlings in a common container and decided to dive them. Here it is important to choose the right time: picking is done when the seedlings already have 2-3 real leaves. If you transplant pepper earlier or later, the seedlings may die.
True leaves are leaves that appear after the first cotyledons, and already look like pepper leaves.
Soil and containers for picking pepper
Soil for growing seedlings can be bought – a universal soil for vegetables is suitable, or you can prepare it yourself. In the latter case, you need to take peat, humus and soil from the garden in a ratio of 1:5:3. A lot of humus is needed so that the seedlings get as many nutrients as possible.
As for containers, disposable cups for picking pepper seedlings will not be suitable – the seedlings will be cramped there, so you need to take larger pots.
How to properly dive pepper seedlings
There is nothing complicated in the process itself. To transplant pepper, you need:
water the seedlings in a common container so that the seedlings can be easily separated;
fill pots for seedlings with soil, not reaching 1-2 cm to the edges and also water;
carefully separate the pepper seedlings – they should be taken together with the earthen clod, but in no case do not pull them out of the ground, as this will only injure you; at this stage, you can also select strong seedlings from weak ones – you can immediately throw them away;
plant the seedling in the pot, without deepening it too much, and lightly press the soil, without tamping.
If the soil in the pot is wet, pepper can only be lightly sprayed, if the soil has already dried – then carefully water it with settled water.
You may also be interested in news: