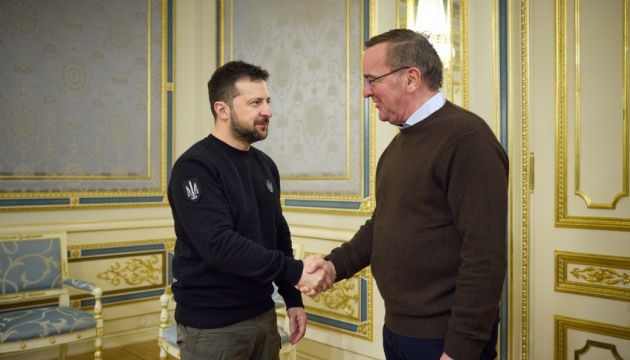 During an unannounced visit to Ukraine, German Defense Minister Boris Pistorius announced plans to transfer the following types of tanks to the Armed Forces, in particular, the Leopard 2A4.
According to Ukrinform, he told journalists about this.
"Currently, negotiations are underway with partners and allies regarding the transfer of Leopard 2A4 tanks to Ukraine," Pistorius said.
He also noted that he is proud that his country can support Ukraine and added that "everything indicates that it will all happen on time, we hope so."
In his Twitter Pistorius wrote that the previously promised Leopard 2A6 main battle tanks would be delivered at the end of March.
The head of the Bundeswehr wrote that he had a conversation with the President of Ukraine today Volodymyr Zelenskyi and his colleague Oleksiy Reznikov and other officials. The minister also met with the military.
During the visit, it was announced that Germany would provide five more Gepard self-propelled guns, guided missiles, five special Dachs armored vehicles and the same number of Biber bridge-laying tanks.
It was also announced about approval of delivery of 187 Leopard 1 tanks from industrial stocks. The first 20 such machines are promised to be handed over by the summer.
First photo: OP