Defense Minister Mariusz Blaszczak announced that relevant negotiations had been held.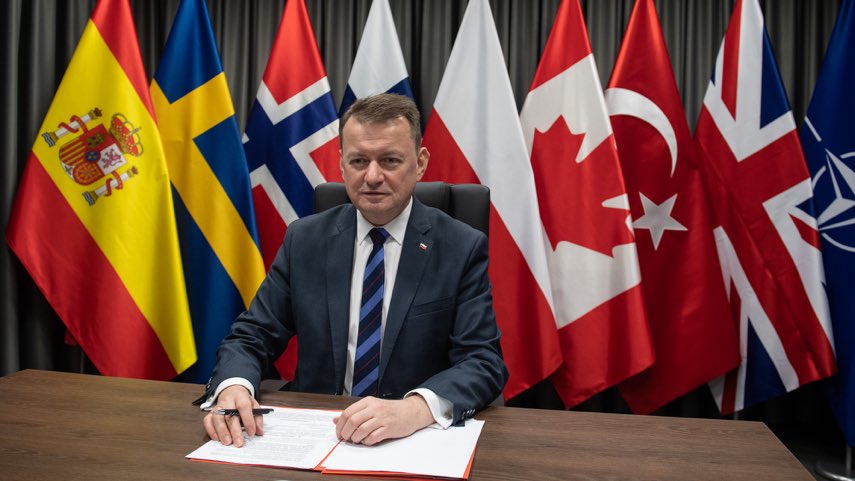 Poland initiated the creation of a coalition among countries supplying modern armored vehicles to Ukraine. This includes heavy tanks.
This information was shared by the Polish Minister of Defense Mariusz Blaszczak on his personal Twitter account. He wrote: "On my initiative, we held negotiations among countries with Leopard 2A4 tanks to jointly create a coalition of donors of modern armored weapons for Ukraine."
The Minister of Defense did not specify exactly which states are in question. However, Leopard 2A4 is in service in many European countries.
Deliveries of Leopard tanks to Ukraine: the latest information
Chancellor of Germany Olaf Scholz on January 25 announced deliveries of Leopard for the Armed Forces Ukrainian defenders will receive 14 units of Leopard 2A4. At the same time, Germany approved the shipment of tanks of its production from other countries.
How the ambassador of Ukraine in France said Vadym Omelchenko: "Today (January 27 — UNIAN) many countries officially confirmed their agreement to supply Ukraine with 321 heavy tanks."
Spain also joined the countries that will send Leopard for the Armed Forces. But her tanks first needs to be repaired.
Canada agreed to transfer 4 Leopard 2 units and provide instructors to train Ukrainian soldiers.
As The Washington Post reported, the USA and European countries may face logistical problems when transporting tanks to Ukraine. The reason lies in the different material and technical base of each of the states.
You may also be interested in news: