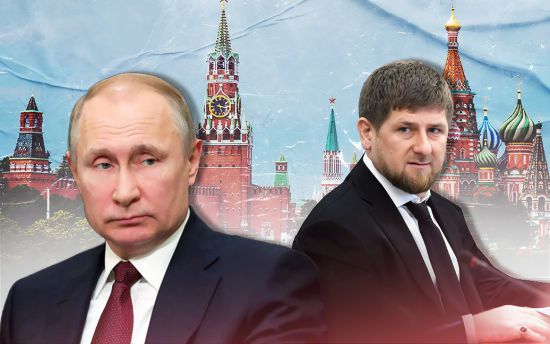 The Chechen leader is outraged by Russia's failures at the front
Leader of Chechnya Ramzan Kadyrov began to openly criticize the decision of the President of Russia, Vladimir Putin, which testifies to the big problems of the power vertical in the Russian Federation.
Former deputy of the State Duma of Russia, Ilya Ponomaryov, told about it Youtube channels of TSN.
Ponomaryov noted that there is a big difference between the real situation at the front and the picture created by Russian propaganda.
"All the so-called patriots understand this, they are now very outraged by what is happening. Even Kadyrov said about it that it is impossible and he is against it," he stressed.
According to the former deputy of the State Duma, this is the first time that Kadyrov "openly denies something to the commander-in-chief."
"This is a very, very significant event. It means that the entire management system no longer exists, and that these are the last times," Ponomarev explained.
We will remind that the leader of Chechnya, Ramzan Kadyrov, after the retreat of Russian troops in the Kharkiv region, said that the Russian army "made mistakes" for which "there are no specific explanations".
"If changes are not made today or tomorrow in the strategy of carrying out a special operation, I am forced to go to the leadership of the Ministry of Defense, the leadership of the country, to explain to them the situation that is really happening there on the ground. The situation is very interesting, even, I would say, awesome situation," Kadyrov emphasized.
The leader of Chechnya also expressed dissatisfaction with the decision of the Kremlin authorities to exchange prisoners September 21.
"Extremely dissatisfied with yesterday's exchange. Even the situation itself is completely incomprehensible to me. Whenever combat or tactical decisions were made, we, active participants in the special operation, were consulted. And here… I understand, the Ministry of Defense and the FSB are much more visible at the top, but I think that criminals recognized as terrorists cannot be exchanged for military personnel," he wrote.
In addition, after Putin signed the decree on mobilization in the Russian Federation, Kadyrov said that mobilization activities will not be held in Chechnyabecause the republic "overachieved the plan" by sending volunteers to war.
Read also:
Source link