In Ukraine, in particular, the price of buckwheat has fallen, experts noted.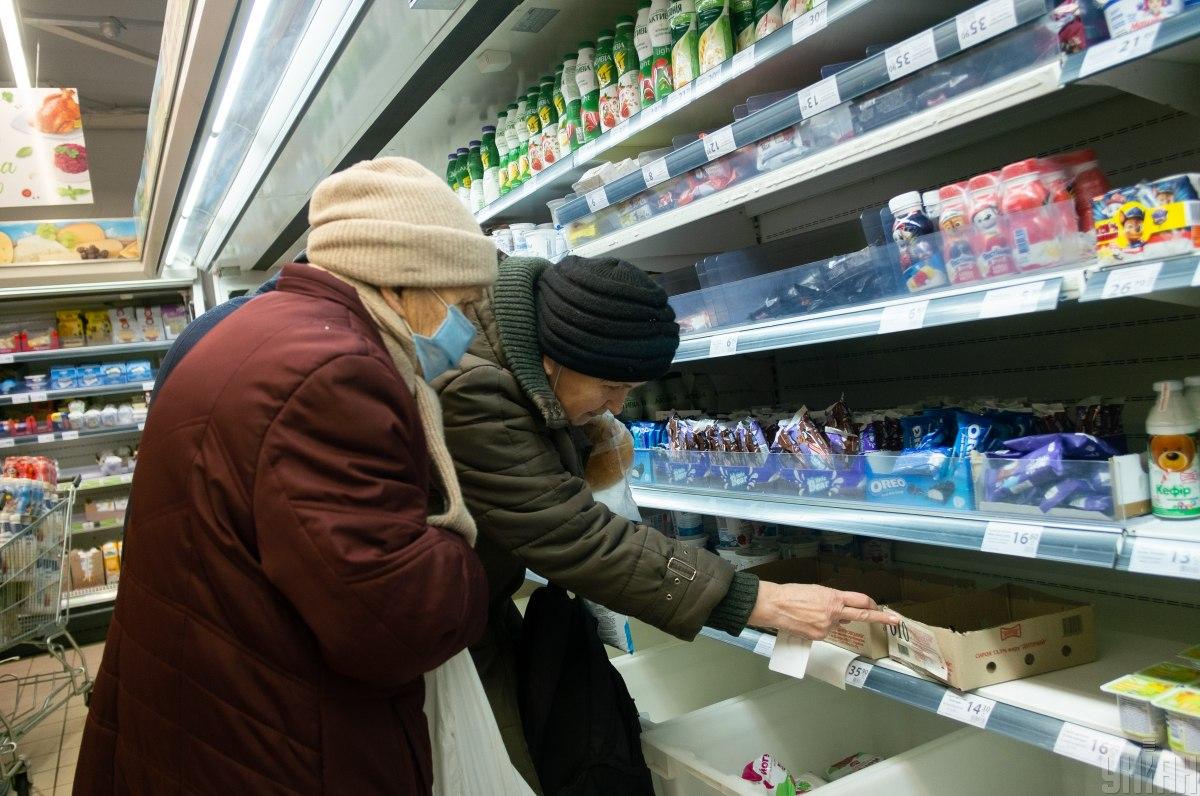 Some product prices in Ukrainian supermarkets fell significantly compared to January 2022 – mostly vegetables, nuts and fruits became cheaper. The price of shallots fell the most – now it costs UAH 102.9 per kilogram, which is 43% cheaper than last year.
This was reported to UNIAN by the press service of the product delivery service Zakaz.ua, whose analysts decided to find out whether there are products on the shelves of supermarkets that, contrary to the trend of price increases, have become cheaper. It is noted that among the vegetables of the borscht set, cabbage and beets are cheaper.
According to experts, the price of beets on the shelves of retailers decreased by an average of 27%. Currently, its price is 10-12 hryvnias/kg, while last year it was between 13 and 20 hryvnias.
In addition, white cabbage has fallen in price by 6% and costs on average about UAH 12-13/kg. Young cabbage is also 40% cheaper than in January 2022. Currently, you can buy a vegetable for UAH 29.9, while last year the price was about UAH 50/kg.
"Of the hot and fragrant vegetables, the prices of garlic and Padron pepper are pleasing. The well-known Spanish green pepper in packaged form costs about UAH 76 for 200 grams of the product, while in January 2022 it cost UAH 80. The popular Ukrainian garlic now costs about UAH 105 per kilo, which is 25% cheaper," the study says.
The prices of some greens also decreased. Compared to January of last year, some salads have become significantly cheaper.
This year, the cost of a stalk of celery is 89.9 UAH/kg on average, which is 10% cheaper. Celery root became cheaper by 6%. You can also buy parsnip root 20% cheaper this year.
"As for fruits, coconuts became the leader in the assortment among the price reductions – their value fell by an average of 23%. The prices of exotic granadilla fruits and "Gold" kiwis also fell – by 7% and 15%, respectively. Among traditional fruits, prices are pleasing for three the following varieties of apples: "Red Chief", "Gala" and "Granny Smith", which cost from 13 to 25 UAH per kilogram, experts noted.
Also, the price of macadamia nuts dropped by almost 50% and cashew nuts by 37%. They currently cost UAH 869 and UAH 88.13 per kg, respectively.
It is noted that buckwheat and millet are cheaper in supermarkets in January compared to December.
"The average price tag for buckwheat is UAH 68.7 per kilogram. Back in December, its average price was UAH 73.85. The minimum price for buckwheat in some retail chains is UAH 56.40. And a kilogram of millet now costs an average of UAH 27 85 hryvnias, which is much cheaper than in December, when the price tag was 30.40 hryvnias per kilogram," the study says.
Prices in Ukraine for products – what was reported
As UNIAN reported, according to the State Statistics Service, prices for goods and services in Ukraine in 2022 increased by almost 23% on average. The increase in consumer prices for vegetables was 68.5%, fish and fish products – by 30.3%, bread and bread products – by 29.7%. Prices for food products in general increased by 27.1%, for alcoholic beverages and tobacco products – by 17.4%.
At the end of January, a member of the Parliamentary Committee on Agrarian and Land Policy, Dmytro Solomchuk, warned that some products, which require a lot of energy during processing, can become significantly more expensive.
You may also be interested in news:


https://t.me/Pravda_Gerashchenko