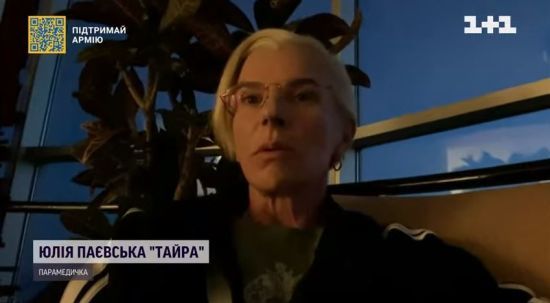 The Duke of Sussex called Yulia Paevska, a paramedic freed from captivity, on the pseudonym "Tyra".
A call from Prince Harry to the Ukrainian woman took place back in June – a week after her release from captivity, but it became widely known only now, it is said in TSN.
"Prince Harry asked not to write about it, not to speak, and I took into account his wishes. And I just told someone from the British in a private conversation. And they have already inflated. Actually, I'm not comfortable in front of the prince," says Yulia.
Harry knows our Julia Paevska from the "Invincible Games", where he is the founder and initiator. Tyra – Competed before the full scale invasion. So after being captured, the Duke of Sussex was quite worried about her fate. And having just learned about her release, he decided to personally support and inspire her to continue the struggle.
In an exclusive comment for TSN, Yuliya Paevska shared her impressions of communicating with the royal descendant.
"He said that he is very glad that I was exchanged, that all this horror is over for me, and that the Invictus Games family, that is, everyone who participated, that this is a family and we do not abandon our own. And it was so sincere. You know, he doesn't pretend, he is like that. He is very concerned, it is clear that he supports Ukraine," Yulia said.
Read also:
In France, Ukrainians together with locals protested against the propaganda report of Amnesty International
The power of love during war: a wedding boom in Ukraine
Ukraine has not given the opportunity to start investigating the crimes of the Kremlin since 2014 – the international prosecutor
Source link