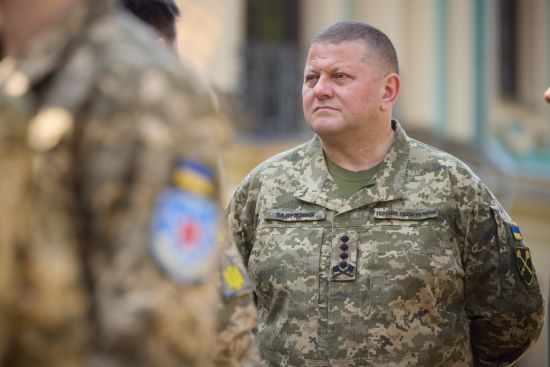 Zaluzhny called for an investigation into the incident.
Commander-in-Chief of the Armed Forces Valery Zaluzhnyi reacted to the scandal with inflated prices for food products for the Armed Forces. He emphasized that the Ministry of Defense has "zero tolerance for corruption".
That's what he's about wrote in social networks.
Zaluzhny emphasized that due to the full-scale war of Russia against Ukraine, the needs of the Armed Forces have increased rapidly, but the military leadership is overcoming these challenges.
"Servicemen of the Armed Forces are provided with ammunition, uniforms, and food of appropriate quality and in sufficient quantity. The Ministry of Defense and the Armed Forces of Ukraine profess zero tolerance for corruption. Therefore, any information about its possible manifestations should be carefully checked, receive a legal assessment and appropriate response", Zaluzhnyi emphasized.
The Commander-in-Chief of the Armed Forces urged not "transfer the responsibility or guilt of subordinates to managers"because it harms the army and is against NATO standards.
Food scandal in the Ministry of Defense
Earlier, one of the Ukrainian publications spread information that the Ministry of Defense buys food for the Armed Forces at significantly inflated prices. Like – cheaper even in supermarkets.
This caused a scandal and a wave of indignation in society. After that, the Minister of Defense of Ukraine, Oleksiy Reznikov, explained that the mass media were manipulating the data and asked why it was made public on the eve of Ramstein.
Also, after the scandal, NABU reported that their detectives were investigating possible abuses, and Reznikov's deputy, who was responsible for rear security, resigned.
Read also: