1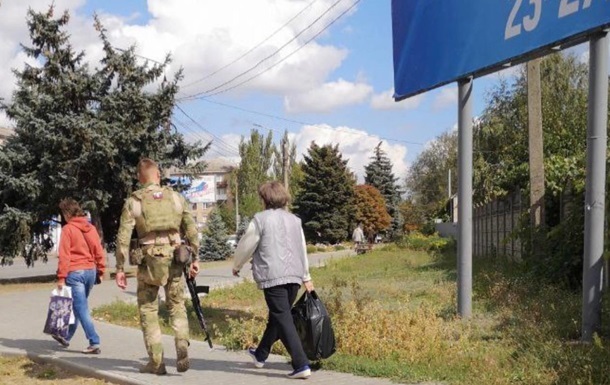 Photo: t.me/ivan_fedorov_melitopol
All those involved in the pseudo-referendum will be punished
The security service collected the data of all those involved in the propaganda show, established their whereabouts and movement routes.
Ukrainian security forces have identified more than four thousand people whom the aggressor country Russia plans to involve in holding pseudo-referendums in the occupied territories of Ukraine. About this on Friday, September 23, reported SBU press service.
"Among them are Russian security forces, their accomplices from the local "Ministry of Internal Affairs" formed by the occupiers, and heads of the so-called "territorial election commissions," the department clarified.
As it was established, units of the Russian Guard and military police from Russia should provide "protection" of pseudo-voting. Collaborators from the occupation administrations and private security structures controlled by the special services of the Russian Federation were sent to "help" them.
"The security service collected the identification data of all the organizers of illegal activities, established their places of stay and movement routes, as well as documented criminal activities," the security forces emphasized.
The perpetrators face punishment under articles on collaborative activity (Part 2 of Article 28, Part 5 of Article 111-1 of the Criminal Code) and encroachment on the territorial integrity and inviolability of Ukraine (Part 2 of Article 110 of the Criminal Code).
Source link