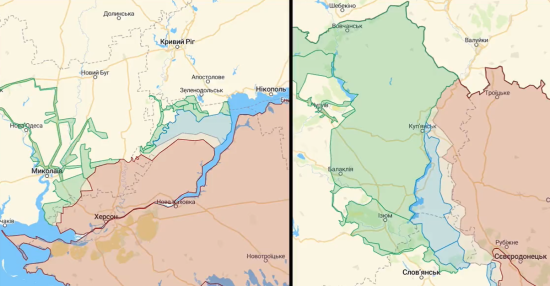 The video shows how the Armed Forces advance every day, from August 31 to October 5.
Defense Minister Oleksiy Reznikov showed a map of how our military liberated territories during the autumn counteroffensive.
He wrote about this in Twitter.
"Autumn offensive day after day. While the "Russian parliament" is drunk on futile annexation attempts, our soldiers continue to move forward. This is the best answer to any "referendums", "decrees", "treaties" and pathetic speeches", – noted Reznikov.
In the footage, you can see how the map with the liberated territories changed rapidly from August 31 to October 5.
#UAarmy's autumn offensive, day by day. While the "Russian parliament" is intoxicated from the futile attempts at annexation, our soldiers continue moving forward.
This is the best answer to any and all "referenda", "decrees", "treaties" and pathetic speeches. pic.twitter.com/qLCBu0Vdns

— Oleksii Reznikov (@oleksiireznikov) October 5, 2022