The ambassador noted that tens of millions of Africans were at risk of starvation because of Russia, not Ukraine.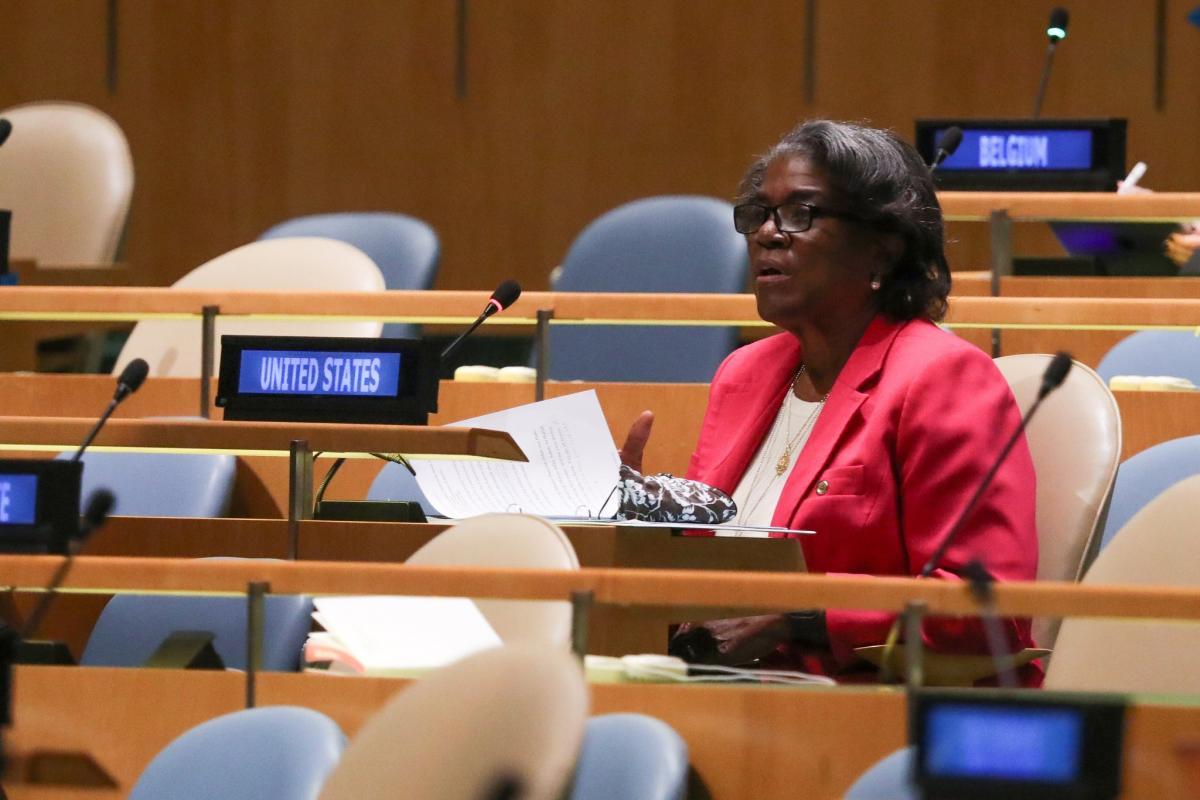 In the sixth month of a full-scale military invasion of Ukraine, Russia does not want to end the war through negotiations.
About this stated US Ambassador to the UN Linda Thomas-Greenfield in Ghana during a tour of African countries.
"None of us wants a repeat of the Cold War. And Africans have the right to define their foreign policy position without pressure and manipulation, without threats," she said.
At the same time, she noted that it was Russia, not Ukraine, that tens of millions of Africans faced the threat of starvation.
"That's more than the entire population of Ghana… I've heard many African leaders say they want a diplomatic end to this war. And we can't disagree with that. Moscow and Kyiv will have to find ways to live together in peace. Differences it is always better to decide at the negotiating table, not on the battlefield. Unfortunately, we do not see any signs that Russia is ready to make a diplomatic decision," the ambassador said.
At the same time, she added that the dialogue and negotiations should take place on the terms determined by the Ukrainian people.
The war in Ukraine and the position of the US ambassador to the UN:
On August 5, 2022, the American ambassador to the UN, Linda Thomas-Greenfield, stated that African countries can buy grain in Russia.
However, African countries may face consequences if they help Russia circumvent US sanctions and trade, for example, Russian oil.
"Countries can buy Russian agricultural products, including fertilizers and wheat. But if a country decides to interact with Russia where there are sanctions, then it will violate these sanctions. We warn countries not to violate sanctions, because then there is a chance that they will be against measures have been taken," she said.
You may also be interested in news:
https://t.me/Pravda_Gerashchenko