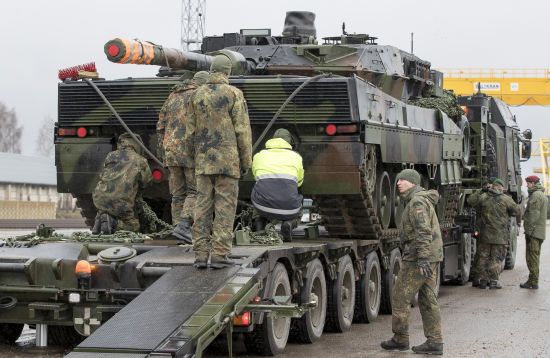 Berlin's decision opened the door for additional supplies of tanks to Ukraine.
Russia panicked because of Germany's decision to send 14 tanks to Ukraine Leopard 2.
This was stated by retired British Air Vice Marshal Sean Bell, reports Sky News.
The expert said that the offer of Great Britain to deliver Challenger 2 tanks to Ukraine "almost certainly" helped break the impasse that preceded the decision of the German chancellor. Now, according to him, this decision of Berlin opened the door for additional supplies of tanks to Ukraine.
"Now that we've seen that unlocking, it really opens the door to potentially more Leopard 2s. It will be very interesting to see how many American Abrams tanks (are offered). I suspect it will be an appropriate offer," the military analyst said.
In response, according to the analyst, Russia hastily deployed its newest T-14 tank, despite reports of its shortcomings.
"The way Russia is responding here, one can only feel panic. Almost, probably, because Russia understands how decisive the issue of tanks, Western tanks can be for Ukraine in this war," he said in his message.
Updating…
Leopard tanks for Ukraine
Germany on January 25 officially decided to transfer a company of Leopard 2 tanks to Ukraine. Berlin also allowed other countries to send this modern heavy equipment to Ukraine.
Head of OP Andriy Yermak welcomed Berlin's decision and emphasized that "the first tank step has been taken".
Prime Minister of Poland Matuesz Morawiecki called decision "a big step to stop Russia". The head of the British government, Rishi Sunak, added that the German Leopard and the British Challenger will help the Armed Forces.
According to Spiegel, European countries plan to provide the Ukrainian military with main battle tanks for two battalions – this 80 Leopard – 40 units each. In addition, the United States of America will equip another battalion Abrams.
Read also: