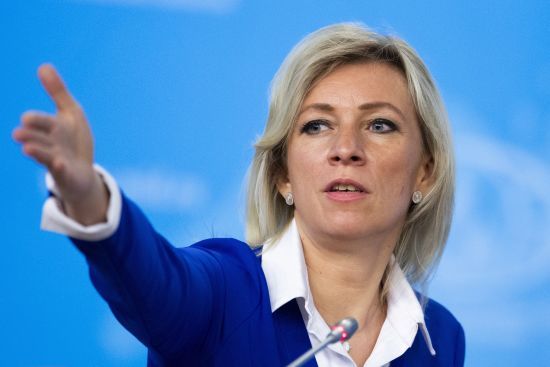 In order to settle the military conflict, in addition to the "demilitarization" and "denazification" of Ukraine, Lavrov's administration seeks the cancellation of sanctions and lawsuits against Russia.
On Saturday, March 18, Russian Foreign Ministry spokeswoman Maria Zakharova said that the cancellation of all anti-Russian sanctions and all lawsuits against Moscow in international courts should be an integral part of a "peaceful settlement" in Ukraine.
Released statement of the Ministry of Foreign Affairs of the Russian Federation quoted Russian propagandists.
According to Zakharova, for "sustainable peace" it is necessary to seek an end to the supply of weapons to Ukraine.
"Ukraine must be demilitarized and de-Nazified, all threats emanating from its territory must be eliminated, its status as a nuclear-free state must be ensured, the rights of the Russian-speaking population and national minorities must be guaranteed," sang an old song that echoes from The Kremlin from the first days of the invasion, spokeswoman of the Ministry of Foreign Affairs.
In addition, Zakharova's "peace plan" provides for the "cancellation of all illegal sanctions and lawsuits against Russia in international courts."
She criticized Zelenskyi's peace formula, calling it a set of "ultimate demands detached from reality" to Russia, including the withdrawal of troops from Crimea, Donetsk, Luhansk, Zaporizhzhia, and Kherson regions, payment of reparations, and, according to her, "appearance at international tribunals".
According to the Russian diplomat, the Ukrainian peace formula aims to achieve the surrender of the Russian Federation with the help of the West.
It will be recalled that Maria Zakharova previously stated that Russia allegedly gave consent to the extension of grain deals only for 60 days, not 120.
Read also: