More than 100,000 Russian citizens took part in the rally.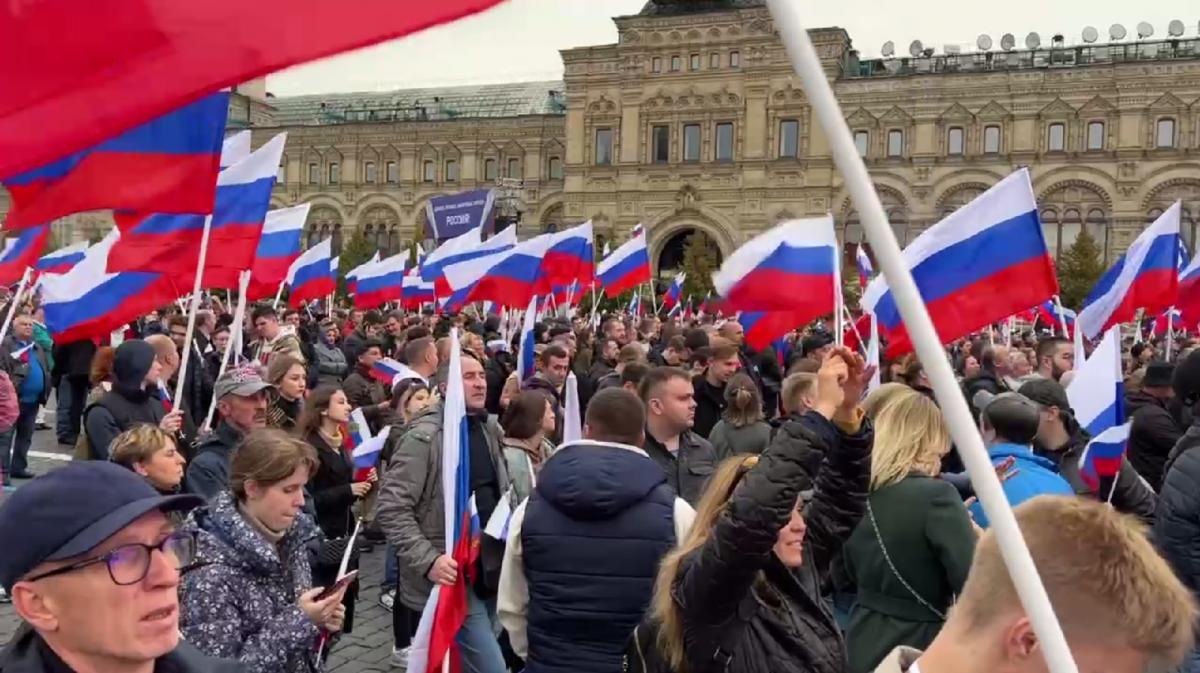 Mykhailo Podolyak, adviser to the OP head, called it "hell" Putin's rally-concert on Red Square in Moscow, dedicated to the illegal annexation of Ukrainian territories.
He informed about this in Twitter.
On the evening of September 30, a multi-thousand rally was held in the center of Moscow with tricolors, racist bloggers and singers. The presenters thanked the occupiers for seizing foreign territories, calling it "joining" the Russian Federation.
Previously, participation over 100,000 Russian citizens took part in the rally.
Putin's fans Gazmanov, the group "Lyube", Chicherina, as well as the leader of the "DPR" militants Denis Pushylin, and Putin himself performed on the stage. At the same time, the Russian mass media wrote that it was possible to go to the event only by prior invitation.
During Gazmanov's speech, some Russians danced on the square.
Podolyak called "holiday" – "hell".
"Demons hysterically celebrated mass murders and an attempt to seize foreign territory. At the same time, the civilized world decided to speed up military aid to Ukraine, stop Russian arbitrariness and preserve the principles of global security. Evil will not go unpunished," he wrote on the social network.
Putin's attempt to annex Ukrainian territories
Russian President Volodymyr on September 30 Putin announced the illegal accession occupied Ukrainian territories to Russia.
Already in the world condemned the actions of the Russians, declaring that he would continue to support Ukraine's efforts to de-occupy the lands.
According to analysts from the Institute for the Study of War, in this way Putin wants to freeze the conflict stabilizing the position of the Russian Federation on the front line in order to attack Ukraine with new force in a few years, but already having a territorial advantage.
You may also be interested in news:




https://t.me/Pravda_Gerashchenko