1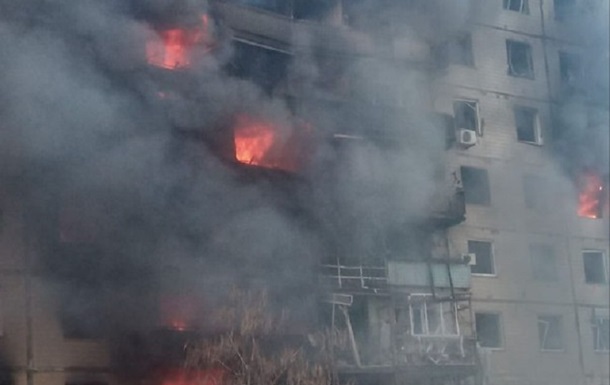 Photo: t.me/pavlokyrylenko_donoda/6419
As a result of shelling, multi-story buildings were damaged in Avdiivka.
As a result of the enemy strike, multi-story buildings in the city were damaged, fires broke out in places.
In the afternoon of January 25, the Russians struck another blow at the residential quarters of Avdiyivka z Gradov – the city suffers from shelling every day and is already virtually destroyed. About this reported Pavlo Kyrylenko, head of Donetsk OVA.
As a result of the impact, high-rise buildings in the city were damaged. There were fires.
According to Kyrylenka, Avdiivka has been an outpost in the Donetsk direction for the ninth year, and has been under continuous fire since the beginning of the full-scale invasion.
"This is one of the hottest spots on the frontline. All civilians not involved in the work of critical infrastructure must leave the city. Save your life and health – evacuate!" – The head of the OVA called.