Dozens of houses, premises and buildings of institutions and public services, cars were damaged.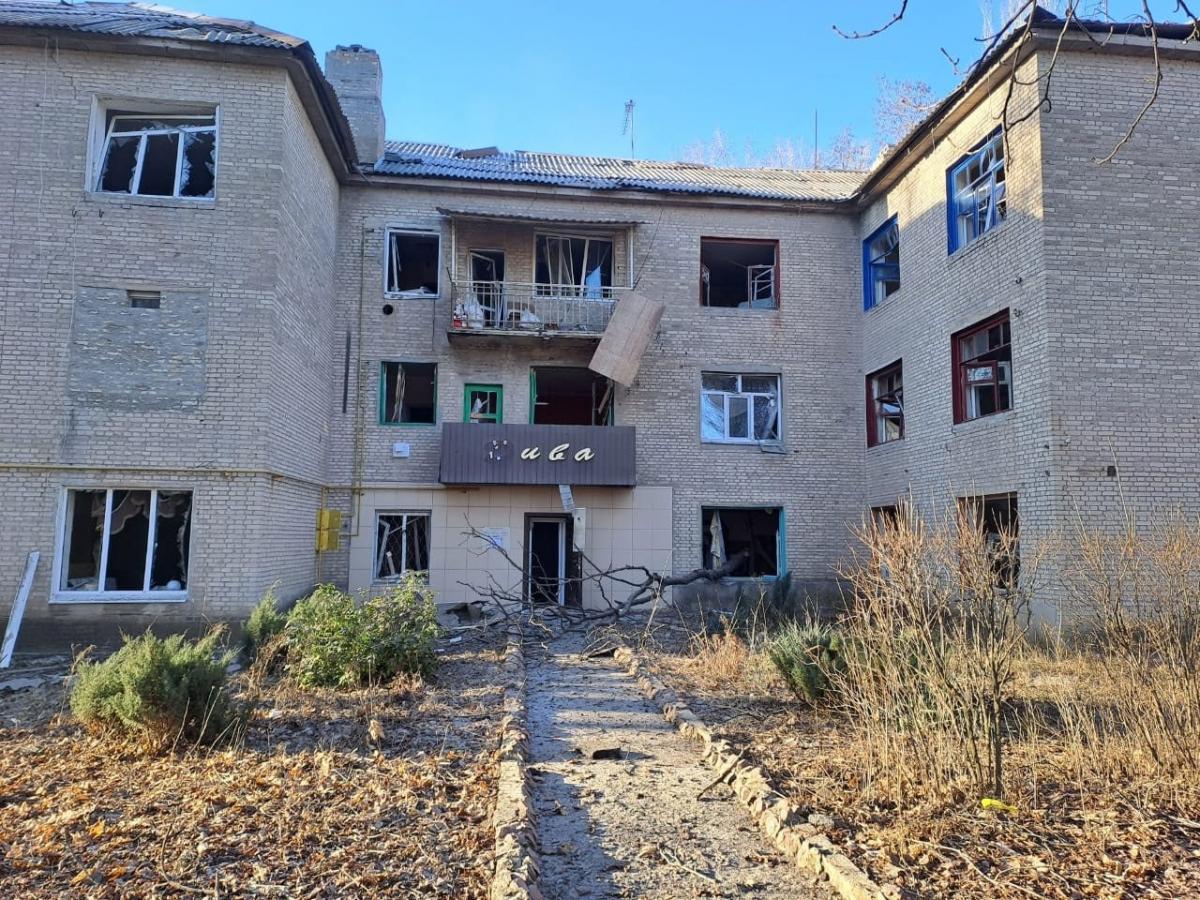 As a result of shelling by Russian occupiers of the city Chasiv Yar in Donetsk region, two people died and at least five were injured.
About this reported Pavlo Kyrylenko, head of the Donetsk regional military administration. According to him, the shelling began around nine in the morning and lasted for over an hour and a half.
"Two people were killed and at least five were wounded during the Russian shelling of the city of Chasiv Yar. A dozen houses, premises and buildings of institutions and public services, cars were damaged. In addition, at this hour shelling was recorded on Avdiivka, Toretsk, Alexandropol and Bogoyavlenka" , – he noted.
Also, according to Kyrylenka, in Avdiivka, the Russians shelled the central part of the city with artillery around nine in the morning, and a few hours later they used "barrages" with cluster elements.
"There was no information about the victims. Fortunately, there were no casualties in the shelling of Nelipivka Toretska TG. Houses and farm buildings were damaged there. The Russians shelled Oleksandropil of the Ocheretynsk community and Bogoyavlenka, which are near Vugledar, with rocket launchers. Information about the consequences of these shellings is being clarified," he informed. head of OVA.
The war in Ukraine – the situation in Donbas
As UNIAN reported, previously the head of the Donetsk OVA, Pavlo Kyrylenko, said that practically along the entire front line a significant worsening of the situation is observed in the Donetsk region. Due to the lack of success on the battlefield, the Russian occupiers intensified their shelling of the front-line settlements of Donetsk region.
January 26 as a result of Russian shelling of the village of Ocheretine In the Donetsk region, two people were killed, another one was injured. Kyrylenko noted that the Russians struck the village with artillery and destroyed at least three private houses.
And a few days earlier, the enemy shelled Kostyantynivka. According to the General Staff of the Armed Forces of Ukraine, during the day, the Russian occupiers launched 5 missile strikes and 13 air strikes on civilian objects in the city.
Meanwhile, the head of the joint press center of the Defense Forces of the Tavri direction Yevgeny Yerin saidthat if there is a lull in hostilities in Donetsk region and Luhansk region, it will mean that the Russians have started an offensive in other directions.
You may also be interested in news: