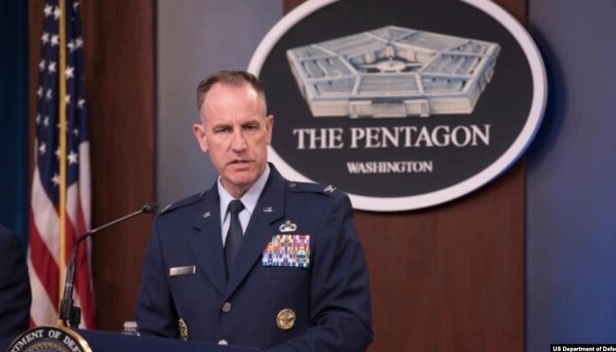 Russia's statements about the possibility of using nuclear weapons will not affect the provision of military aid to Ukraine by the United States and its allies.
This was stated by Pentagon spokesman Patrick Ryder to journalists on Thursday, Ukrinform correspondent reports.
"As for the statements or announcements coming out of Russia, they do not affect the continuation of the Pentagon's close cooperation with our international partners and our allies to provide Ukraine with the support it needs in its struggle," he said.
According to him, the USA will continue to negotiate with Ukraine about what it needs in the medium and long term, as well as now.
Regarding the U.S. response to nuclear threats, Ryder said: "From where we're sitting right now, we haven't seen anything that would make us change our position. Of course, we will continue to monitor this closely and take any rhetoric seriously. But, again, at this stage, we don't see anything that indicates that we need to change our approach."
Commenting on Russia's announcement of a partial mobilization, a Pentagon spokesman noted that "in many ways this may solve the human resources problem for Russia, but it is unclear whether it could significantly affect command and control, logistics, supply and, importantly, the problems of morale, which we saw in the Russian troops in Ukraine."
According to him, Russia invaded Ukraine, trying to annex all of Ukraine, but failed to achieve this strategic goal, so it reduced the scale of its operational tasks.
"If you're already facing significant challenges and haven't addressed some of the systemic, strategic issues that make any major military force capable of combat, there's no indication that it's going to get any easier if you add more variables to the equation," he noted. Ryder.
As reported, full-scale Russian military aggression has been ongoing in Ukraine since February 24. The defense forces of Ukraine are fiercely resisting the Russian invaders. On September 21, after announcing partial mobilization in the Russian Federation, President Putin again threatened Western countries with the use of nuclear weapons.
https://t.me/Pravda_Gerashchenko