ruxus

The price of the most popular cryptocurrency Bitcoin rose above $25,000 for the first time since mid-June. writing Bloomberg.
The price increase amounted to 2% in the first hours since the start of trading today, August 14. However, in the hours that followed, the value of the cryptocurrency began to drop again. At 12:00 p.m. Sunday, one Bitcoin was already worth $24,700.
Subscribe to LIGA.Business in Telegram: briefly on the important
The value of Bitcoin is still 46.5% lower than its price at the start of 2022.
The second most popular cryptocurrency, Ethereum, has seen its price increase by 1% since the start of trading today – all the way to $2011.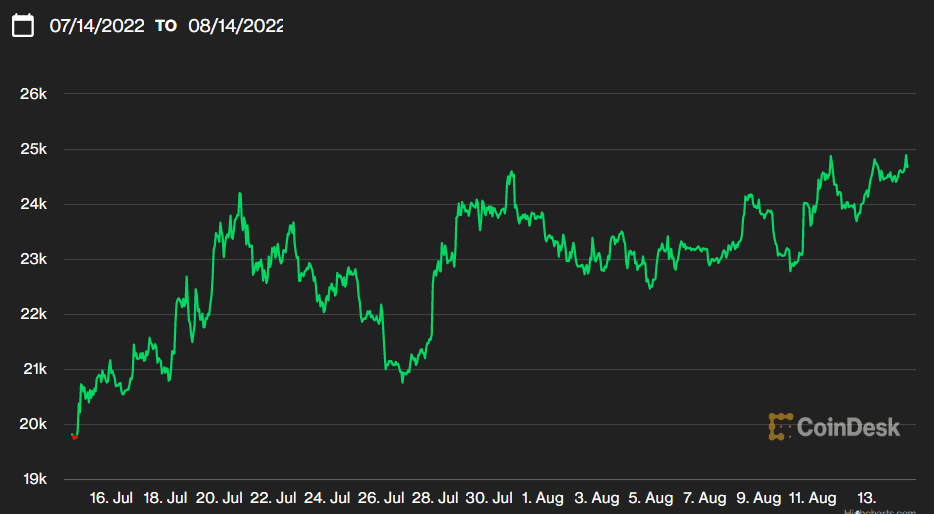 Read us in Telegram: only important and verified news
Romain Bryl
If you notice a spelling mistake, select it with the mouse and press Ctrl+Enter.
Source link