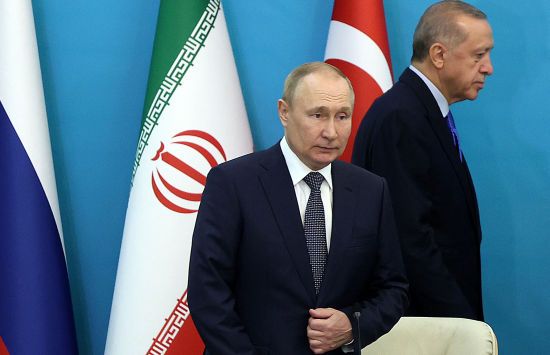 According to the results of the negotiations, the head of the Kremlin, Vladimir Putin, and the Turkish leader, Recep Tayyip Erdogan, agreed on the introduction of the Russian payment system "Mir".
According to the words Erdoganfive Turkish banks are working on this innovation, which will make it easier for tourists from the Russian Federation to stay.
The Turkish leader said this during a briefing following the negotiations with the Russian dictator. writes Anadolu agency.
"There is also a map of Russia called "Mir". Now five of our banks are working on it. There are also very serious developments here. It is very, very comfortable for tourists from Russia. They can be used to pay for shopping and hotels. Of course, this is a very, very relaxing system for both them and us," Anadolu quoted the Turkish leader as saying.
Erdogan noted that during his visit to Sochi, the presidents of the Central Banks of Russia and Turkey also held meetings.
As previously reported, Erdogan and Putin agreed in Sochi to bring the turnover to 100 billion dollars.
Read also:
Source link