What to do if you tried on someone else's ring and whether you can give your jewelry to friends – find out in the UNIAN material.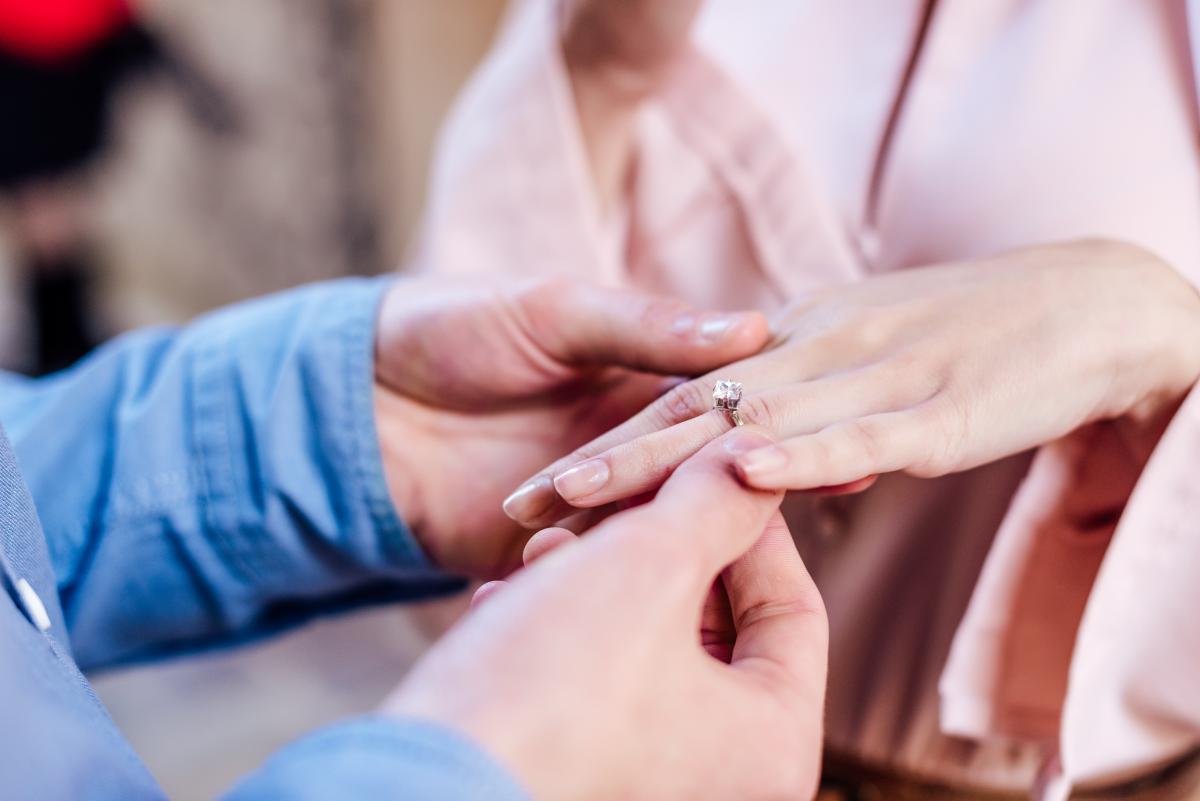 Many omens have come to us from a long time ago – the Slavs have been observing various events for centuries, drawing up the pattern of certain situations. The same applies to rings, which are considered an almost magical attribute.
UNIAN will tell whether it is possible to wear the rings of relatives and what will happen if you give your ring to another person.
Can I wear someone else's silver rings?
Silver is a material that many esotericists consider special, because it has powerful cleansing properties. Charms and amulets are often made of silver, so silver rings are a special type of jewelry.
In fact, when it comes to what the energy of a gifted ring carries, you should not pay attention to the material – it is better to focus on whose ring you are getting:
mother or godmother

– the ring can be worn, it is absolutely safe;

grandmother

– energetically favorable decoration, can speed up the appearance of a child in the family;

mother-in-law

– it is undesirable to wear such a ring, otherwise disputes and disagreements will arise in the couple;

one of the husband's relatives

– neutral decoration, its energy depends on the owner, but promises changes in views;

your sister

– a safe option that will speed up career advancement;

cousins ​​or sisters

– it is strictly forbidden, otherwise you will bring diseases and problems on yourself;

third parties (purchased from hands)

– a dangerous object that will bring you grief and sadness of another person.
If you are concerned about the Can I wear the ring I found?, then folk signs respond positively. Despite many wills of magicians and psychics, finding a ring is good luck in business. If you are afraid that there may be black magic on it, then leave the ring for a day in a container with salted water or warm it with a candle flame.
What omens with wedding rings are true
A wedding ring is a completely different type of decoration. It carries a much stronger energy than any other. For example, if the ring has the inscription "Save and save", then it completely belongs to its owner, protects only him and can bring misfortune to another person.
An ordinary ring bought in a jewelry store gives a person self-confidence and symbolizes a strong union of two people who love each other. Therefore, if someone else wears such a ring, the marriage may fall apart, and the lovers will start to quarrel. All because the energy of the ring will pass to the new owner, ceasing to protect the previous one.
Popular beliefs say that you should not try on other people's rings. When you do this, you take on all the difficulties, sorrows and troubles of another person. At the same time, the former owner will feel a decline in strength, so refrain from a senseless fitting, even for the sake of interest.
Engagement ring – omens and beliefs
Due to the fact that the wedding ring is a powerful magical attribute and amulet, there are a huge number of folk signs around it:
lose the ring

– to a big quarrel with a loved one up to parting;

find the ring

– to success in personal life or work;

drop the ring

– to health problems or quarrels between spouses;

the ring flew off the finger

– to an unhappy marriage or betrayal of a partner;

the finger under the ring itches

– to problems between lovers and quick parting;

a stone fell out of the ring

– to many trials and problems in relationships.
There is also a belief that wedding rings cannot be worn before the wedding, otherwise the celebration will not take place. The same result is indicated by the omen about the loss of the engagement ring before the ceremony. If during the marriage the ring fell before it was put on the finger, it means that the marriage will be short-lived.
To believe in omens or not is a personal matter of everyone, because in addition to centuries-old superstitions, there is also a human factor. Thoughts are material and if you think only about the bad, you attract unpleasant events. Try to focus on positive moments and treat events with humor.
You may also be interested in news:
https://t.me/Pravda_Gerashchenko