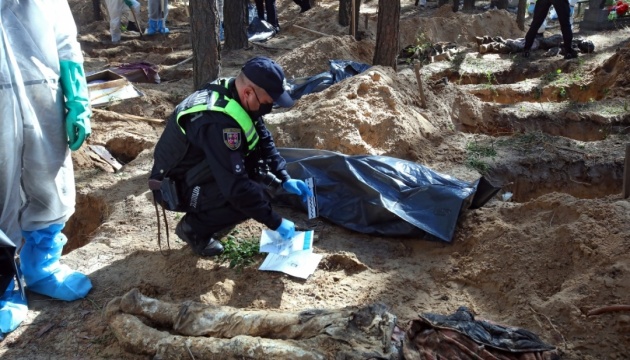 Since the beginning of the full-scale invasion of the Russian Federation, Ukrainian law enforcement officers have registered 51,899 crimes.
About it in Telegram reported the press service of the Prosecutor General's Office, reports Ukrinform.
"Crimes of aggression and war crimes: 35,744 crimes were registered. Of them: 34,415 – regarding violation of the laws and customs of war, 73 – regarding planning, preparation or initiation and waging of an aggressive war, 31 – regarding propaganda of war, 1,225 – others," the message reads.
Also, 16,155 crimes against national security were registered, of which: 11,182 – regarding encroachment on the territorial integrity and inviolability of Ukraine, 1,725 ​​– regarding treason, 2,452 – regarding collaborative activities, 189 – regarding assistance to the aggressor state, 64 – regarding sabotage, 543 – others.
The OGP informed: in the main case regarding aggression of the Russian Federation there are already 626 suspects, they are representatives of the military and political leadership of Russia: ministers, deputies, military command, officials, heads of law enforcement agencies, warmongers and propagandists of the Kremlin.
As reported, as of the morning of September 23, more than 1,162 children were injured in Ukraine as a result of the full-scale invasion of the Russian Federation.
https://t.me/Pravda_Gerashchenko