1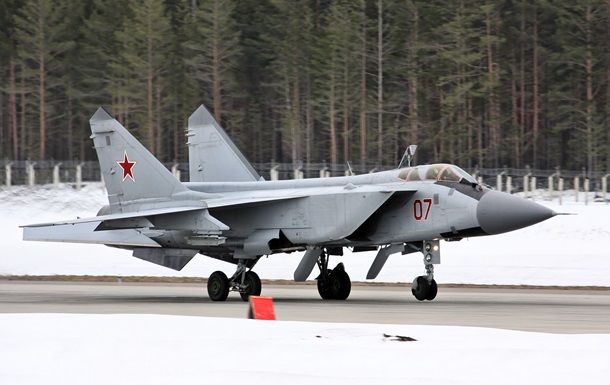 The monitoring group established that Russian military planes flew from the Belarusian Machulysh region towards Russia.
The two Russian MiG-31K fighter jets that took off from Machulyshchi Airport in Belarus may have a different purpose than the mission of missile strikes. Due to the departure of these planes, a large-scale air alert was declared in Ukraine. About this reports monitoring group Belarusian Gayun on Thursday, December 1.
The message states that these fighters headed towards the Russian Federation.
"Two MiG-31K VKS of the Russian Federation with aircraft numbers RF-92462 and RF-92339 are flying from Belarus to the Russian Federation to Savasleika airfield (Nizhegorod region, Russian Federation)," the monitoring group noted.
This location houses a branch of the 4th State Center for Aviation Personnel Training and Military Tests of the Ministry of Defense of the Russian Federation.
The monitoring group also reported the takeoff at 15:03 of the third MiG-31K from Machulyshchi airfield in Belarus. At the moment, it is not known where he is going, so the air danger remains.
Later Belarusian Gayun announced that all three MiG-31K supersonic fighter-interceptors, which have been stationed at the airfield in Machulyshchy since October 16, 2022, will fly to the Russian Federation to the Savasleika airfield.