1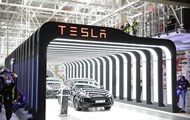 NHTSA said that closing the window without an appropriate automatic reverse system increases the risk of injury.
The American car company Tesla is recalling almost 1.1 million cars because the automatic reversing window system may not react correctly, which increases the risk of injury. About this reports Reuters.
The electric car maker has told the US National Highway Traffic Safety Administration (NHTSA) that it will update the software of the automatic window reversing system. The recall affects some models, such as the 2017-2022 Model 3, the 2020-2021 Model Y, and the 2021-2022 Model S and Model X.
NHTSA said the cars do not meet the federal motor vehicle safety standard's requirements for power windows, because a window that closes without the automatic system operating properly can even trap the driver or passenger with excessive force, increasing the risk of injury.
Tesla discovered the problem during testing in August and introduced an update for new cars on September 13.
At the same time, Tesla CEO Elon Musk criticized the recall period.
"The terminology is outdated and inaccurate. This is a minor over-the-air software update. As far as we know, no one was injured," he said.
Source link