The Air Force of the Armed Forces of Ukraine destroyed 7 air targets during the day, and the air force carried out up to 10 group airstrikes.
As reported by Ukrinform, this was reported by the command of the Armed Forces of the Armed Forces of Ukraine Telegram.
During the day of September 22, the anti-aircraft missile units of the Air Force of the Ukrainian Armed Forces destroyed seven air targets: three UAVs of operational-tactical level and four unmanned kamikaze Shahed-136 drones of Iranian production, which the invaders label as "Geran-2".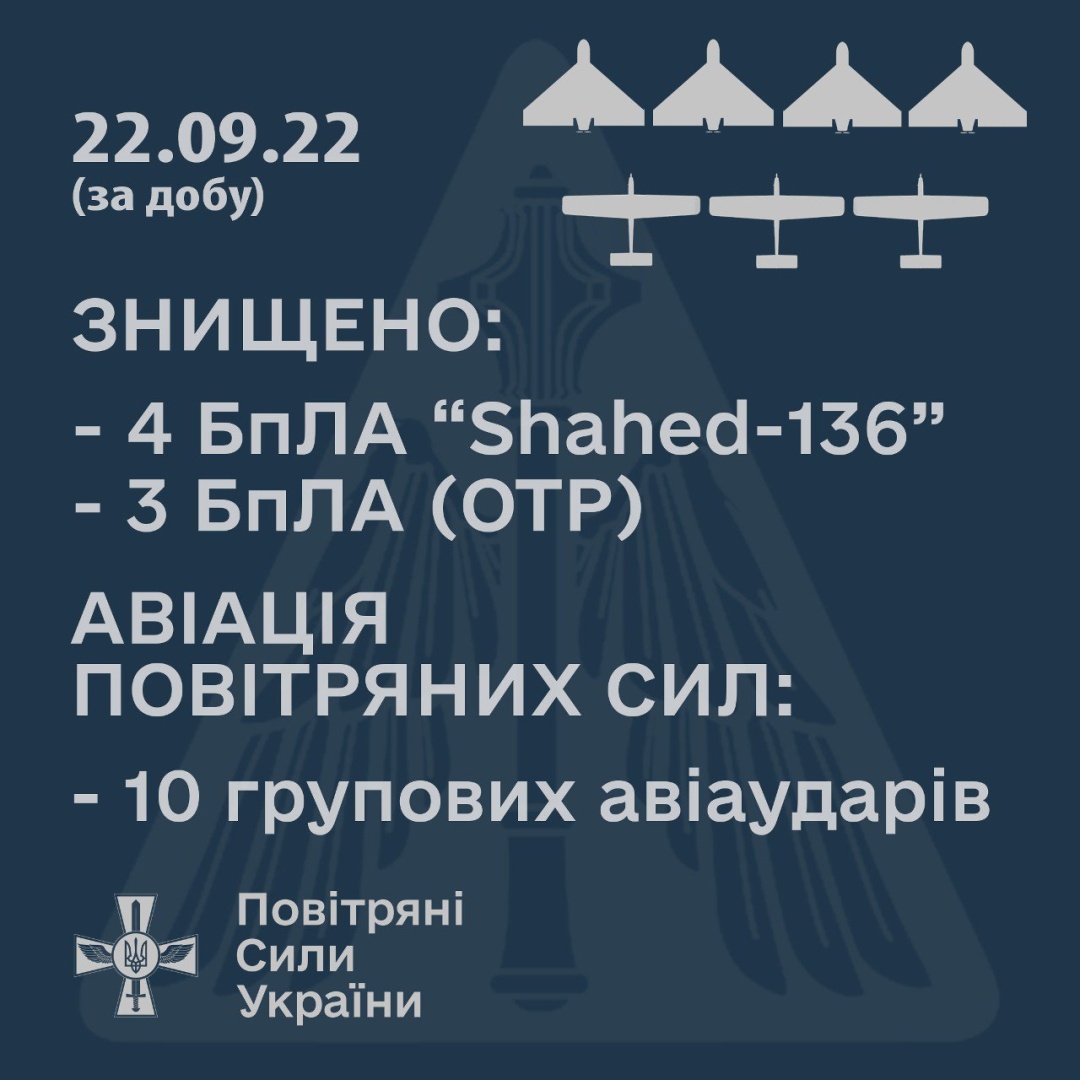 "Up to 10 group airstrikes were carried out by Air Force aviation in different directions. Bombers and attack aircraft destroyed several dozen invaders, up to 20 units of armored combat vehicles, a platoon stronghold and other targets," the message reads.
In addition, the fighter aircraft used AGM-88 HARM anti-radar missiles against the enemy's air defenses. Up to 10 enemy air defense positions were hit.
As reported by Ukrinform, the enemy intensified air attacks using Iranian kamikaze drones.
https://t.me/Pravda_Gerashchenko