1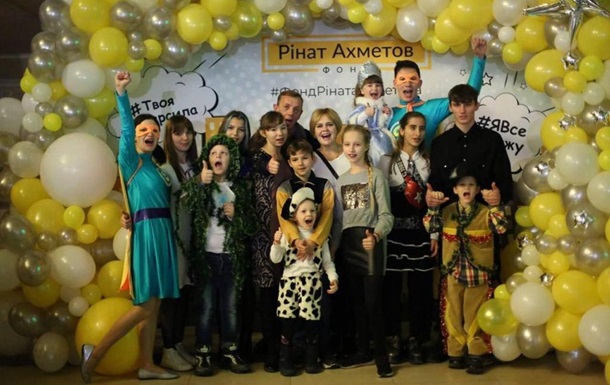 Photo: press service of the Akhmetov Foundation
Over 22 years, the campaign reached more than a million children
In Ukraine, the largest charitable New Year's campaign "Rinat Akhmetov – for children" will start, as part of which 90,000 children will receive gifts and greetings.
The Akhmetov Foundation is launching a New Year's campaign in which 90,000 children in different parts of Ukraine will receive gifts and greetings. This was announced by the press service of the foundation on Thursday, November 24.
"As part of the campaign "Rinat Akhmetov – for children", the foundation organized a whole marathon of interesting events, both on social networks and in live format, so that children could feel the warmth and magical taste of the holiday. The relay of New Year's celebrations starts with the operation of the hotline, and then of the St. Nicholas post office. Children will be able to tell him about how the war changed their lives, share with them their secret desires and dreams, and even receive special prizes for it," the message reads.
One of the main events of the campaign will be an interactive New Year's performance in Kyiv – with a Christmas tree, contests, gifts and surprises for children.
"Traditionally, children participating in projects and programs of the foundation, children from residential institutions, family-type orphanages and foster families will receive congratulations on the upcoming holidays. Special attention will be paid to boys who survived the horrors of the war in Mariupol, as well as children from front-line settlements of the Donetsk region, who today need special support and care," the Akhmetov Foundation reported.
In addition, a special New Year's bus will be organized for children, which "will give them the feeling of a holiday, good mood and gifts, but at the same time interesting master classes, exciting quests, bright photo sessions and fireworks of positive emotions."
"Helping those who need it cannot be postponed. We were taught that children are our future, and we really believed in it. But this is not so. Children are our present, and for the future, their future, we answer," commented its founder Rinat Akhmetov at the start of the campaign.
The press service of his foundation specified that the campaign "Rinat Akhmetov for children" reached more than a million children in 22 years.
We will remind, the day before the Akhmetov Foundation sent heaters to educational institutions from the Donetsk region, which were evacuated to Kamianets-Podilskyi.

News from Correspondent.net in Telegram. Subscribe to our channel https://t.me/korrespondentnet
Source link