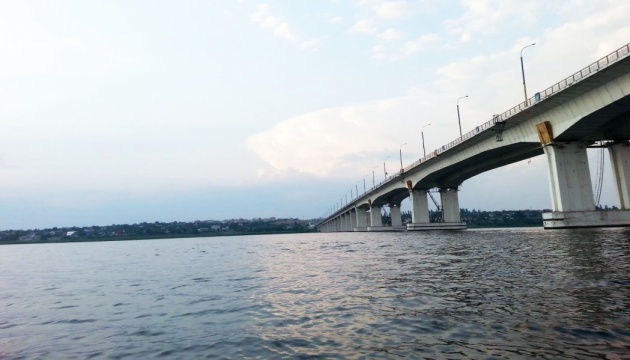 The armed forces of Ukraine destroyed the ground communication routes, which, in the event of the impossibility of their restoration, will not allow the Russian Federation to support the troops with fuel, ammunition and heavy equipment, in particular, in the Kherson region.
This is reported in the daily summary Institute for the Study of War (ISW), reports Ukrinform.
"Russian forces cannot sustain large-scale mechanized operations without reliable ground lines of communication (GLOC). "It is impractical, if not impossible, to deliver ammunition, fuel and heavy equipment sufficient for offensive or even large-scale defensive operations via pontoon crossings or by air," the summary reads.
It states that if Ukrainian forces destroy all three bridges and can prevent the Russians from restoring any of them to serviceability for an extended period, then Russian forces on the west bank of the Dnieper will likely lose their ability to defend against even limited Ukrainian counterattacks.
It is noted that on August 13, Ukrainian troops again struck the bridge on the dam of the Kakhovskaya hydroelectric power station (HPP), as a result of which the bridge became unsuitable for the passage of heavy vehicles. This bridge was the only road bridge that could be used by Russian forces after Ukrainian forces successfully disabled the Antonivskyi road bridge.
"Russian forces currently have no bridges suitable for transporting heavy equipment or cargo across the Dnipro River in the Kherson region, and must rely mainly on the pontoon crossing they have installed near the Antonivskyi road bridge," ISW points out, citing British intelligence.
It is predicted that the result of the deterioration of Russian supplies as a result of the destruction of Russian GLOCs over the Dnieper will be a shortage of fuel and ammunition among Russian units in the western Kherson region; abandoned Russian equipment; a reduction in the intensity and, ultimately, an end to Russian ground and artillery attacks; possible increase in cases of looting by Russians; more frequent reports from Russian soldiers about lack of supplies; an increase in the number of Russian prisoners of war captured by Ukrainian troops; lack of new heavy equipment transported to western Kherson.
As reported by Ukrinform, during the last week Russia's priority was the reorientation of units to strengthen its positions in the south of Ukraine.
https://t.me/Pravda_Gerashchenko