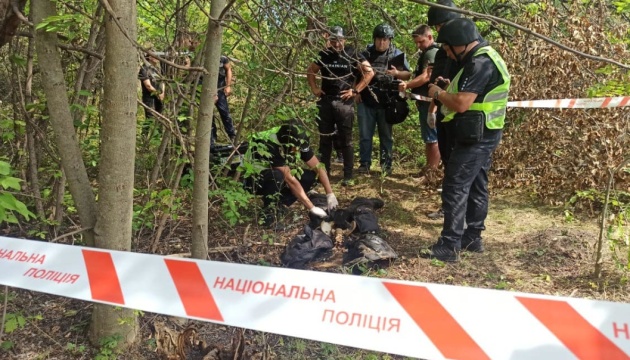 Residents of the recently liberated areas of Kharkiv region are asked not to return home yet, cleaning and filtration measures are still ongoing in some settlements.
Deputy head of the Kharkiv OVA Roman Semenukha said this on the air of a news telethon, Ukrinform reports.
"The law enforcement agencies there have not just finished (investigative actions – ed.), unfortunately, there is still a lot of work to be done there. Plus, cleaning is going on in individual settlements. Indeed, as announced (by the police – ed.), there are still abandoned soldiers of the Russian Federation in the forests, in the area of ​​Izyum, Kupyansk, and in fact the situation there is still quite dangerous. We urge you to refrain from returning to the liberated settlements until the Armed Forces and law enforcement agencies finish their work," Semenukha said.
He added that there are not isolated cases when invaders change into civilian clothes and try to hide among civilians.
"This is actually such an installation, I think, was given to the soldiers of the Russian Federation. These are rare cases when they change into civilian clothes. This is a planned action. Replenishment of the exchange fund continues, which is good. On the other hand, I urge all civilians to be extremely careful. Of course, almost all of them (the Russian military, – ed.) can be heard by accent, but… We have to be extremely careful," Semenukha noted.
Also, the deputy head of the OVA once again reminded about the high risk of landmines: cases of detonation of civilians in the region occur almost every day.
As reported, a counter-offensive release operation Kharkiv region continues, less than 5% of the territory of the region remains temporarily occupied.
On October 4, Deputy Head of the Ministry of Internal Affairs Yevhen Yenin reported that law enforcement officers in the de-occupied part of the Kharkiv region are constantly detaining Russian servicemen who have lagged behind their retreating units and leave the forests due to hunger.


https://t.me/Pravda_Gerashchenko