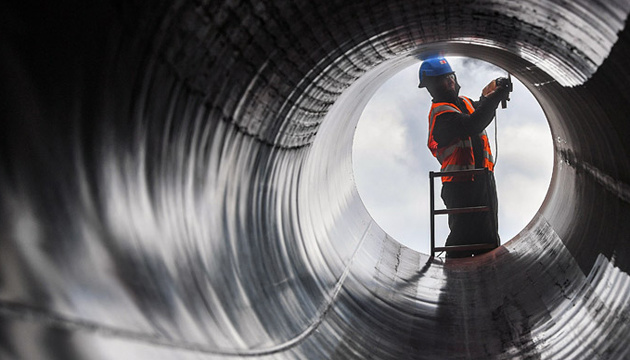 In Poland, the Baltic Pipe was officially opened, which will supply gas from the Norwegian shelf through the territory of Denmark to Poland by sea.
Among others, the President and Prime Minister of Poland Andrzej Duda and Mateusz Morawiecki, as well as the Prime Minister of Denmark, Mette Frederiksen, took part in the solemn ceremony, which took place in Golenów of the West Pomeranian Voivodeship (northwest Poland), reports the correspondent of Ukrinform.
As President Duda noted during the opening, this gas pipeline is an element of diversification of sources of energy supply to of Polandwhich gives the country independence from Russian gas.
He emphasized that no one predicted that, despite the current contract, Russia would simply "turn on the faucet" in the Yamal gas pipeline this year, stopping gas supplies to Poland. Therefore, now the opening of this gas pipeline is all the more an extremely important mission for the Republic of Poland and this part of Europe.
In her turn, Danish Prime Minister Fredriksen noted that this is a "huge geopolitical step for everyone." It enables Poland to become independent of Russian gas.
She emphasized that the war recently returned to the European continent due to Russian aggression against Ukraine. According to her, Putin also provoked the energy crisis and the rise in energy prices in Europe. Therefore, as Fredriksen noted, Europe is preparing for a difficult winter and must take into account the possibility of any scenarios.
The Danish Prime Minister also emphasized that Copenhagen supports sanctions against Russia. She emphasized that Europe should do everything possible to prevent Russia from using energy as a weapon against Europe. Fredriksen noted that Putin wants to cause discord among the EU countries, but he will not succeed.
"Putin cannot win this war. We will continue to provide our great and joint support to Ukraine, together we will lead to the defeat of Putin's regime," the Danish Prime Minister emphasized.
Meanwhile, Polish Prime Minister Mateusz Morawiecki emphasized that today the era of Russian dominance in the energy sector is ending and a new era of energy security for Poland is beginning.
"Today, the Baltic gas pipeline is a gas pipeline of freedom, sovereignty, security and peace," stated the Polish Prime Minister.
As reported by the Polish oil and gas company PGNiG, in 2023 it will be possible to deliver at least 6.5 billion cubic meters of gas to Poland through this pipeline. m of gas. At the same time, in 2024, the volume of deliveries will increase by another 1 billion cubic meters. gas
The Baltic Pipe will, in fact, replace the Yamal gas pipeline, which supplied Poland with about 10 billion cubic meters of gas from Russia every year for several decades. m. of gas Russian Gazprom in April unilaterally stopped gas supplies to Poland, despite the fact that the Russian-Polish gas contract was supposed to be valid until the end of 2022. Before that, the Polish company PGNiG refused to pay for Russian gas in rubles. From 2023, Poland will not buy gas from Russia.


https://t.me/Pravda_Gerashchenko