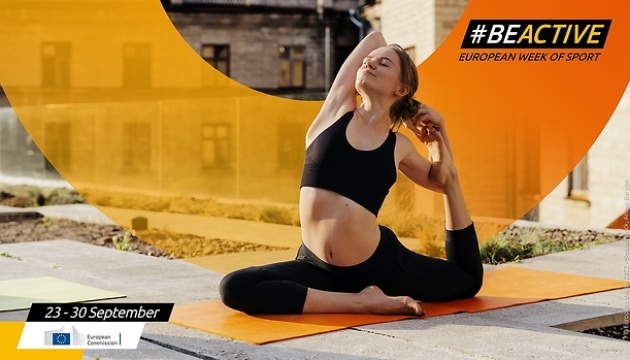 On Friday, the European Sports Week (ESW) #BeActive begins in Ukraine.
As reported NOC press service, for eight years this socially important project, initiated by the European Commission, encourages people to lead a healthy lifestyle. The campaign takes place in the countries of the Old World from September 23 to 30, reports Ukrinform.
In 2018, Ukraine for the first time received the right to join one of the most massive initiatives of the European Union in the field of physical education. And since 2019, the coordinator of this sporting event in our country has been the National Olympic Committee, which, together with the ambassadors of the ETS, medalists of the Olympic Games – President of the NOC of Ukraine Serhii Bubka, Olena Govorova, Olga Saladukha, Nataliya Dobrynska and Anastasia Kozhenkova – initiates various events that popularize sports and call on society to more actively participate in it.
Due to the state of war, traditional events will be held on a smaller scale this year.
As in previous years, for several weeks, activities of the All-Ukrainian NOC projects "Olympic Lesson", #DoLikeOlympians, #OlympicLab will be held in various regions under the slogan #BeActivePeremagai, during which you will be able not only to learn about sports, but also to try yourself in various sports along with famous Olympians.
Everyone can join the initiative by contacting the regional office of the NOC and learn about the events taking place in one or another region under the slogan #BeActive, or by taking part in the #BeActive online challenge – "Be a winner"!
Photo: noc-ukr.org.
https://t.me/Pravda_Gerashchenko