The BER airport in Berlin-Brandenburg has been on a warning strike since 03.30 on Wednesday morning, 300 flights have been completely cancelled.
This is reported by Ukrinform with reference to airport information.
"Due to the announced warning strike at the Berlin-Brandenburg airport on Wednesday, January 25, 2023, passenger flights are impossible… About 300 takeoffs and landings with almost 35 thousand passengers were planned for the day," the company's management reported.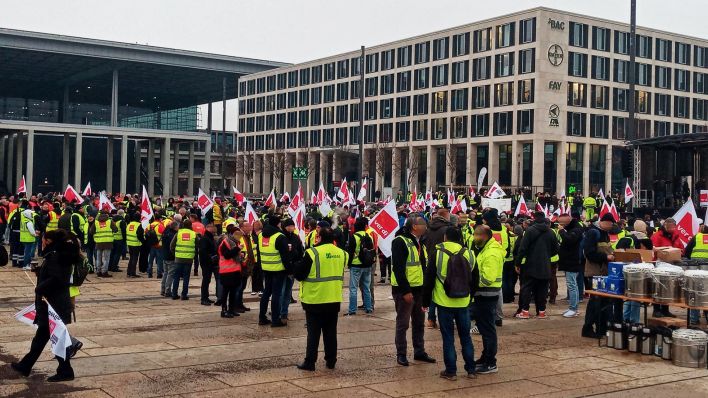 Passengers are asked to contact their carrier for information on rebooking and alternative travel options.
Several flights were diverted to Dresden and Leipzig/Halle airports. Some flights were postponed to Thursday.
The organizer of the strike is the ver.di trade union. She called on about 6,000 employees – employees of the airport, aviation security and ground handling – to participate in it. The union wants a raise salary for 500 euros per month during the term of the collective agreement in twelve months. It is about extra payments for work at night and on vacation. In return, the employer is demanding significantly longer contract terms, and airport company employees are being offered tax-free lump sum payments of up to €2,000.
The next rounds of negotiations will take place on January 30 and February 8.
Photo from rbb24.de


https://t.me/Pravda_Gerashchenko