1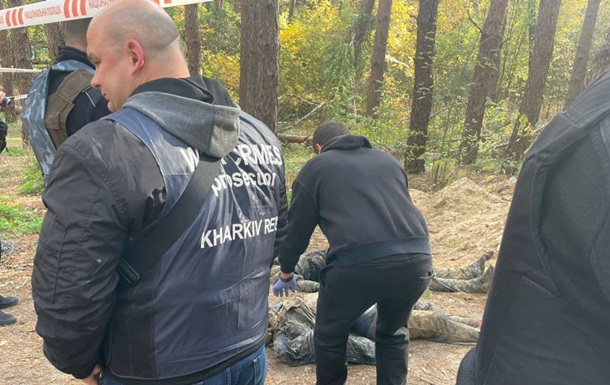 Photo: t.me/prokuratura_kharkiv
In the Kharkiv region, another creepy find
The bodies of the victims, connected by handcuffs, were found in a pit four meters deep.
In the Kharkiv region, on the territory of the recreation center Miner's world in the village of Novoplatonivka of the Boriv community, law enforcement officers found two corpses of civilians aged approximately 30-35 years. About this on Wednesday, October 5, reported in the regional prosecutor's office.
As stated, the men were tortured and killed by Russian special forces during the occupation.
"The bodies of the deceased were found in a pit four meters deep on the territory of the specified base. The left hand of one man was handcuffed to the right hand of the other deceased. Also, during the examination of the skull of one of the corpses, a fracture of the left temporal region was found, and the second – a gunshot wound to the skull ", the prosecutor's office provided details.
A pre-trial investigation has been launched into the fact of violation of the laws and customs of war, combined with intentional murder (Part 2 of Article 438 of the Criminal Code).

WARNING! Photo 18+
As reported, in the village of Velikiy Burluk, Kharkiv region, liberated from enemy troops a torture chamber was discoveredwhich the occupiers set up in the police station.