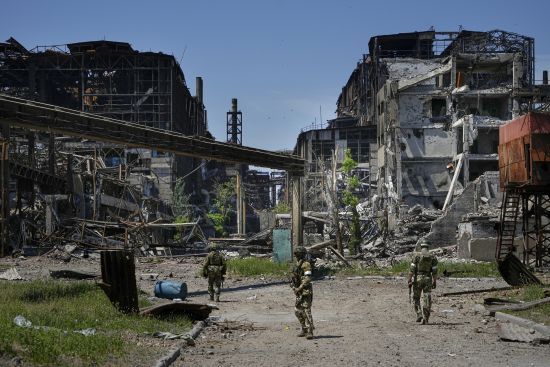 Propaganda mass media of the Russian Federation reported on the deportation of the commander of the "Azov" regiment, Denys Prokopenko, to Russia.
State structures and "Red Cross" information about "Azov" not yet confirmed.
This is the wife of the commander of "Azov" Kateryna Prokopenko told in an interview with "Suspilno".
"I only know that he was taken to Russia and it has not been confirmed yet. I found out about Denys's whereabouts through the Russian media. State structures have not confirmed it for me because it is difficult to confirm anything here. I understand that Russia has now hidden the team, others hides soldiers and officers and does not reveal where they are. We are waiting to see what will happen next," she said.
According to her, The Red Cross did not provide her with information about her husband's whereabouts.
"I still do not know where my husband is. Even if he is in Russia, there is, in principle, communication with the Moscow branch of the Red Cross. But it is not there. This means that there is, perhaps, a certain contractor with the same authorities in Russia, so as not to give out information about the location, etc., – said Kateryna.
Kateryna Prokopenko talks about the poor communication of ChH with relatives. According to her, there were cases when the "Red Cross" called relatives and informed them that their sons were in Olenivka or Novoazovsk, but these cases were very small.
"Most of the cases are information about the location. But the questions of health, nutrition, food, conditions, torture, medical care – they do not have answers to this, although they should have provided them. As we have already seen from the case of the tragedy in Olenivka, the Red Cross not involved at all. I don't understand what it does and why it exists. I would be glad if there was a reformation of the system of international organizations, which seem to be for security, for people's rights, for people's lives, but in general, in the war in Ukraine, these international organizations are worthless," she summed up.
We will remind Zhdanov named possible ways of exchanging captured "Azovs".
Read also:
Source link