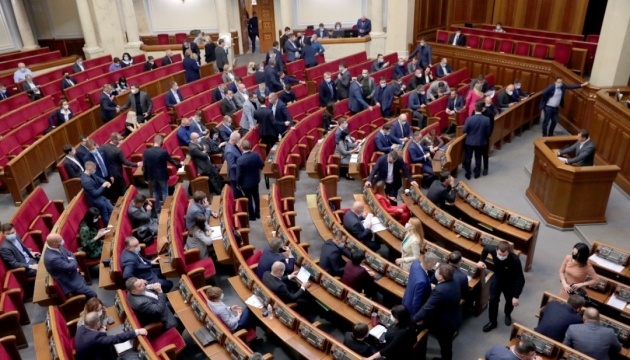 A draft law on amendments to the Code of Administrative Offenses and the Criminal Code regarding increased liability for non-fulfillment of legal requirements and obstruction of the activities of committees of the Verkhovna Rada and people's deputies of Ukraine has been registered in the Ukrainian parliament.
This is reported by Ukrinform with reference to VR website.
As indicated in the draft law card, its initiators were Hryhoriy Mamka, Maksym Pavlyuk, Vladlen Neklyudov, Maksym Buzhanskyi, Mykola Galushko and Volodymyr Zakharchenko.
The text of the draft law and accompanying documents are currently not available on the parliament's website, but it is indicated that they have already been submitted for consideration by the leadership of the Verkhovna Rada.
Also proposed to the Verkhovna Rada draft lawon making some changes to the Criminal Procedure Code regarding the resumption of the completed pre-trial investigation.
"The draft law is aimed at improving the legal regulation of the criminal process with the aim of eliminating insufficiently regulated (or not regulated at all) issues of criminal proceedings," the explanatory note to the document says.
A number of people's elected officials today initiated changes to the Tax Code and some laws regarding the peculiarities of withdrawing a systemically important bank from the market in the conditions martial law. The parliamentarians also proposed changes to the Law "On Regulation of Urban Development" regarding the regulation of the procedure for restoring buildings and structures damaged as a result of hostilities.
In addition, the parliament has registered a draft law on amendments to some laws in order to fulfill the requirements of the European Commission regarding Ukraine's acquisition of the status of a member of the European Union.
As reported by Ukrinform, the Verkhovna Rada has passed more than 230 laws since the beginning of the full-scale Russian invasion of Ukraine.
https://t.me/Pravda_Gerashchenko