1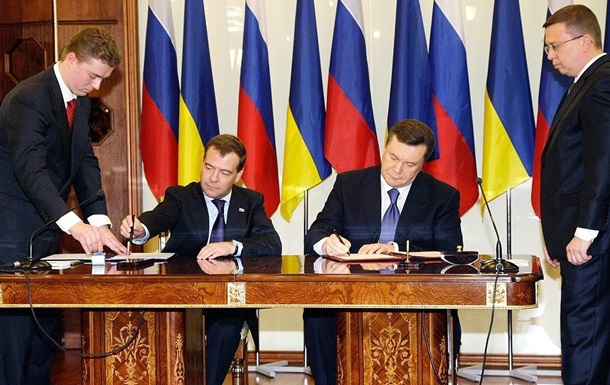 Photo: Kremlin.ru
Signing of the Kharkiv Agreements in April 2010
The officials who prepared the Kharkiv agreements are suspected of treason. However, both of them are still wanted.
The court chose a preventive measure in the form of detention of the former Minister of Justice and Minister of Foreign Affairs during Yanukovych's time. Ex-officials were charged with treason for preparing the Kharkiv agreements. About September 23 reported press service of the State Bureau of Investigation.
We are talking about ex-head of the Ministry of Justice Oleksandr Lavrynovych and ex-head of the Ministry of Foreign Affairs Kostyantyn Hryshchenko, writes League. News.
SBI investigators have collected evidence to prosecute two former ministers for committing treason during the drafting, agreement, signing, ratification and implementation of the Agreement between Ukraine and Russia on the presence of the Black Sea Fleet of the Russian Federation on the territory of Ukraine dated April 21, 2010, the so-called Kharkiv agreements.
The Deputy Prosecutor General signed a notice of suspicion to the former Minister of Justice. Also, SBI investigators, with the consent of the prosecutor, announced suspicion against the former Minister of Foreign Affairs of Ukraine.
We will remind, in 2021 suspicion was already announced against Viktor Yanukovych and Mykola Azarov for committing treason, they are also wanted. In July 2022, the investigator The SBI has declared the former ministers on state and international wanted list. According to operational information, the accused are abroad. The investigation is ongoing.
---

News from Correspondent.net in Telegram. Subscribe to our channel https://t.me/korrespondentnet
Source link