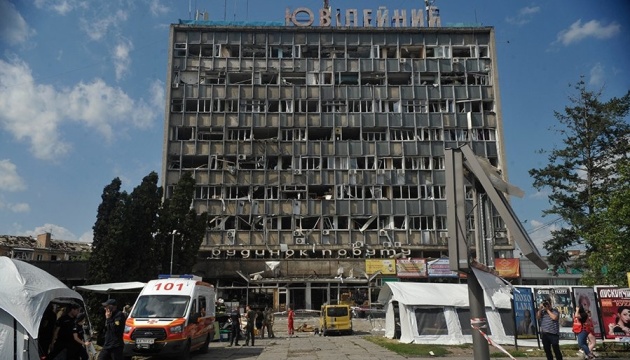 The damage from the rocket attack on Vinnytsia, excluding the destruction of the Officers' House and the Yuvileyniy household building, amounts to about 240 million hryvnias.
She reported about it Vinnytsia City Councilreports Ukrinform.
"Approximately 240 million hryvnias constitute losses as a result rocket attack on Vinnytsia, not taking into account the destroyed premises of the Yuvileyniy household building and the Officers' House," the message says.
As Ukrinform was told in the city council, 49 high-rise and 29 private buildings in the city, which were at the epicenter of the July 14 terrorist attack, were damaged by the Russian "Caliber" missiles.
So far, the integrity of the roofs has been restored in eight damaged houses. Current repairs were carried out there. Major roof repairs are ongoing in five high-rise buildings.
Commission inspection of damaged apartments is ongoing, according to the statements of their owners. Applications for compensation were received from 350 people.
The other day, the city council allocated funds for the replacement and repair of windows and doors in common areas of damaged buildings.
As reported, on July 14 in the center of Vinnytsia three Russian Kalibr missiles hit28 people died, more than 200 were injured.
https://t.me/Pravda_Gerashchenko