1481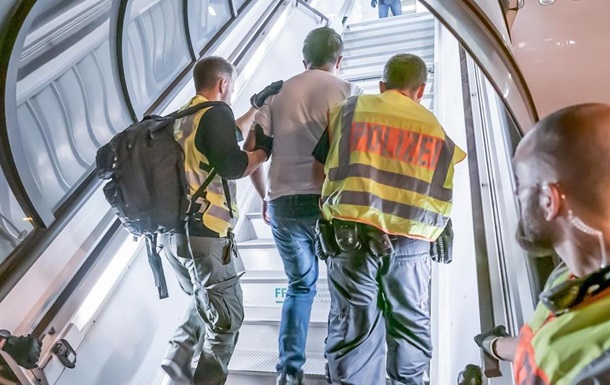 Photo: dpa
The EU is developing a new operational strategy to combat the growing number of illegal migrants
Despite previous EU efforts to combat illegal migration, the number of deported and repatriated migrants continues to decrease in recent years.
On Tuesday, January 24, the European Commission announced the development of a new operational strategy for "more effective return", with the help of which it plans to deal with the growing number of illegal migrants to the European Union. "Those who do not need international protection should return to their country of origin," EU Commissioner for Internal Affairs Ylva Johansson said in Brussels.
According to her, in 2022, more than 300,000 illegal migrants arrived on the territory of the EU. Most of them do not have the right to receive asylum.
The EU has been trying to increase repatriation rates for several years without success. However, the share of deported and repatriated migrants is decreasing: if in 2019, 29 percent of the total number of people who were supposed to leave the EU did so, then in 2021 – only 21 percent.

EU countries should work on the problem together
The new strategy should "serve as a deterrent that helps reduce dangerous and illegal migration," the European Commission said in a statement. The strategy envisages closer cooperation between EU member states, accelerated data exchange and decision-making processes, as well as digitalization of the management of processes related to the expulsion of migrants.
The European Commission expects to increase the number of migrants returning to those countries with which the EU has established cooperation, and which do not have any political obstacles to this. The discussion of new steps in this direction will continue at an informal meeting of representatives of the ministries of justice and internal affairs of the EU countries this week.

Germany is the leader in the EU in the number of asylum applications
In 2022, in the countries of the European Union, it will be 46.5 percent the number of requests for asylum increased. Germany was the leader in the number of relevant applications, followed by France, Spain, Austria and Italy. Last year, among the EU countries, the least number of asylum seekers were requested in Latvia, Slovakia and Hungary.
Most of the applicants are citizens of Syria, Afghanistan, Turkey, Iraq and Georgia.

Source: Ukrainian service DW
---

News from Correspondent.net in Telegram. Subscribe to our channel https://t.me/korrespondentnet