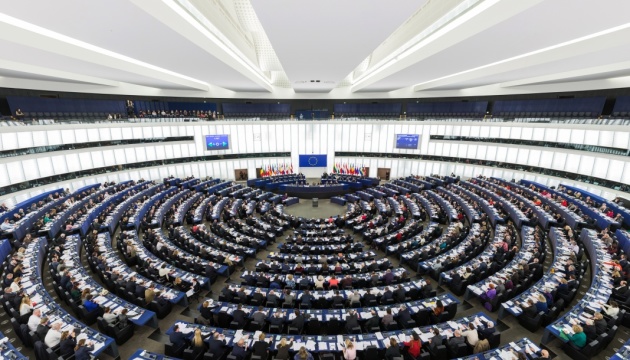 The head of the subcommittee on security and defense of the European Parliament, Natalie Loiseau, says that Ukraine needs to be provided with military equipment for legitimate self-defense.
According to the correspondent of Ukrinform, Loiseau said this during a meeting of the subcommittee, which considered the impact of the war in Ukraine on arms exports from the EU.
"We are in a situation where Russia is waging an illegal and unprovoked war of aggression against Ukraine, and yes, it is extremely necessary to provide Ukraine with the necessary equipment so that it can exercise its legitimate right to self-defense," Loiseau said, stressing that "the equipment that is needed send immediately, finds application on the battlefield."
The head of the subcommittee emphasized that Russia uses weapons against the civilian population and infrastructure, and also receives weapons from other states, such as, for example, kamikaze drones from Iran. Loiseau emphasized that all this will continue to be carefully documented.
"It is in this context that deliveries to Ukraine take place through the mechanism of the European Peace Fund. The fund has become the main platform for supporting the Ukrainian armed forces for the transfer of equipment," the head of the EP subcommittee noted, adding that since the beginning of the war, the European Union has allocated 3.1 billion euros to Ukraine through this instrument.
Regarding control over weaponsLoiseau noted that the supply of military equipment was carried out under global guarantees, including, in particular, the obligation of the recipients to respect the principles of human rights and international humanitarian law, as well as a mechanism that allows the EU to track and control the delivered equipment.
At the same time, Loiseau noted that the mobilization of EU states to provide military support to Ukraine showed both the advantages of a joint approach and its limitations, as the countries made very different choices in their decisions.
Loiseau added that in addition to the equipment sent with the help of the European Peace Fund, a number of European states have decided to send equipment to Ukraine on a bilateral basis.
She also mentioned Switzerland, which "in the name of neutrality refuses to supply Germany with ammunition intended for Ukraine. Isn't this a very broad concept of the principle of neutrality? Isn't this a position that risks harming Switzerland in its relations with its partners?", – emphasized Loiseau.
Noting that the European Union is doing for Ukraine what it has never done before, Loiseau emphasized: "First of all, we all have a desire to continue helping Ukraine in an unprecedented war, which is also of unprecedented importance for our security."
As reported UkrinformNATO Secretary General Jens Stoltenberg said that the best way to lasting peace is to supply Ukraine with weapons.


https://t.me/Pravda_Gerashchenko