1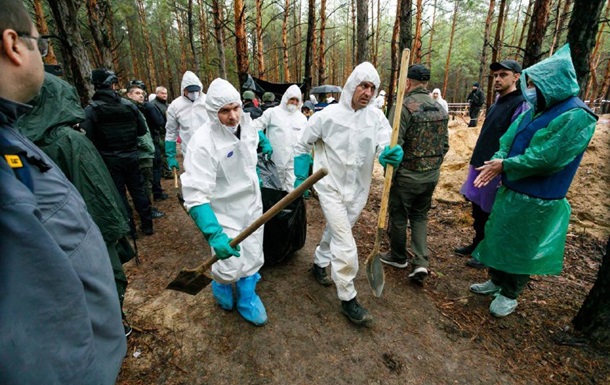 Photo: t.me/synegubov/4304
436 bodies were exhumed in Izyum. Most of them have signs of violent death
A total of 436 bodies were exhumed. Most of them have signs of violent death, and 30 have traces of torture.
On Friday, September 23, in the liberated city of Izyum, Kharkiv Region, the exhumation of those killed by the occupiers in a mass burial site was completed – a total of 436 bodies were recovered, including children. This was announced by the head of the Kharkiv Regional Military Administration Oleg Sinegubov wrote in Telegram.
"The exhumation of the bodies from the mass burial in Izyum is being completed today. A total of 436 bodies have been exhumed. Most of them have signs of violent death, and 30 have signs of torture. There are bodies with ropes around their necks, with their hands tied, with broken limbs and with gunshot wounds "Several men have had their genitals amputated. All this is evidence of the terrible torture that the occupiers subjected the residents of Izyum to. Most of the bodies are civilians, 21 are military," Sinegubov wrote.
It will be recalled that earlier Deputy Chief of the Main Investigative Department of the National Police Serhii Panteleev reported that at the time of his report 427 bodies of the dead were raised from the ground. Of them, 202 are women's bodies, 189 are men's bodies, and five are children's. He added that 11 bodies were so mutilated that the police could not even determine their gender – this would be done by forensic experts.
Source link